Craig the Brute is the "official Xbox mascot," says Phil Spencer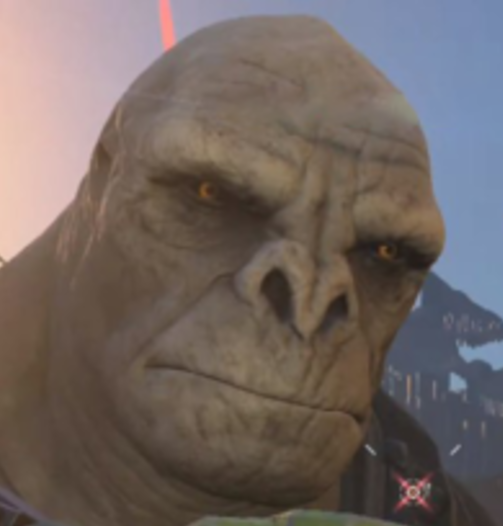 If you know anything at all about Halo Infinite, you'll probably know that every Halo fan on the planet loves Craig the Brute.

What's that? You don't know Craig? That's okay, I've posted a photo of him below. He's the new official Xbox mascot.
Shortly after the internet became infatuated with Craig the Brute, a fan tweeted at Phil Spencer to ask for his take on the situation. "What's your take on Craig?" he asked. The internet waited with bated breath for three long and arduous minutes to see whether or not Spencer would do the right thing.
As you can tell from the tweet below, fortunately, he did.
Our new official Xbox mascot :-) love the community and their ability to just take something fun and run with it.

— Phil Spencer (@XboxP3) July 31, 2020
"Our new official Xbox mascot," wrote Spencer. "Love the community and their ability to just take something fun and run with it."
Craig the Brute heroically saved Halo Infinite after the Xbox first-party games reveal from last month. While fans were relatively unenthused by the gameplay's visual fidelity, Craig's wonderfully rendered face reinvigorated their desires for a new Halo game. It was no longer about the grappling hook, or the open world, or the long-awaited return of Master Chief.
Instead, it was about Craig, a lovable brute who has since been promoted to "official Xbox mascot." I'd say John Halo is absolutely fuming, carving 117 into every Pelican in sight while Craig just listens to lo-fi Banished beats. Craig the Brute understands that making too much of an effort is counter-intuitive. We only got one look at him before he retreated from his newfound fame and glory, and yet that one image is permanently etched into our brains. Maybe one day he will grace us with his wonderful visage once more.
343 Industries recently admitted that it had "work to do" on Halo Infinite's graphics, but I don't know. I think the only work that needs doing is making sure Craig the Brute is a) the new protagonist, and b) the star of 10 future Halo sequels.
In related news, Halo Infinite multiplayer will be free to play. Apparently it might feature a battle royale mode.