Counter-Strike GO: Operation Hydra will change things up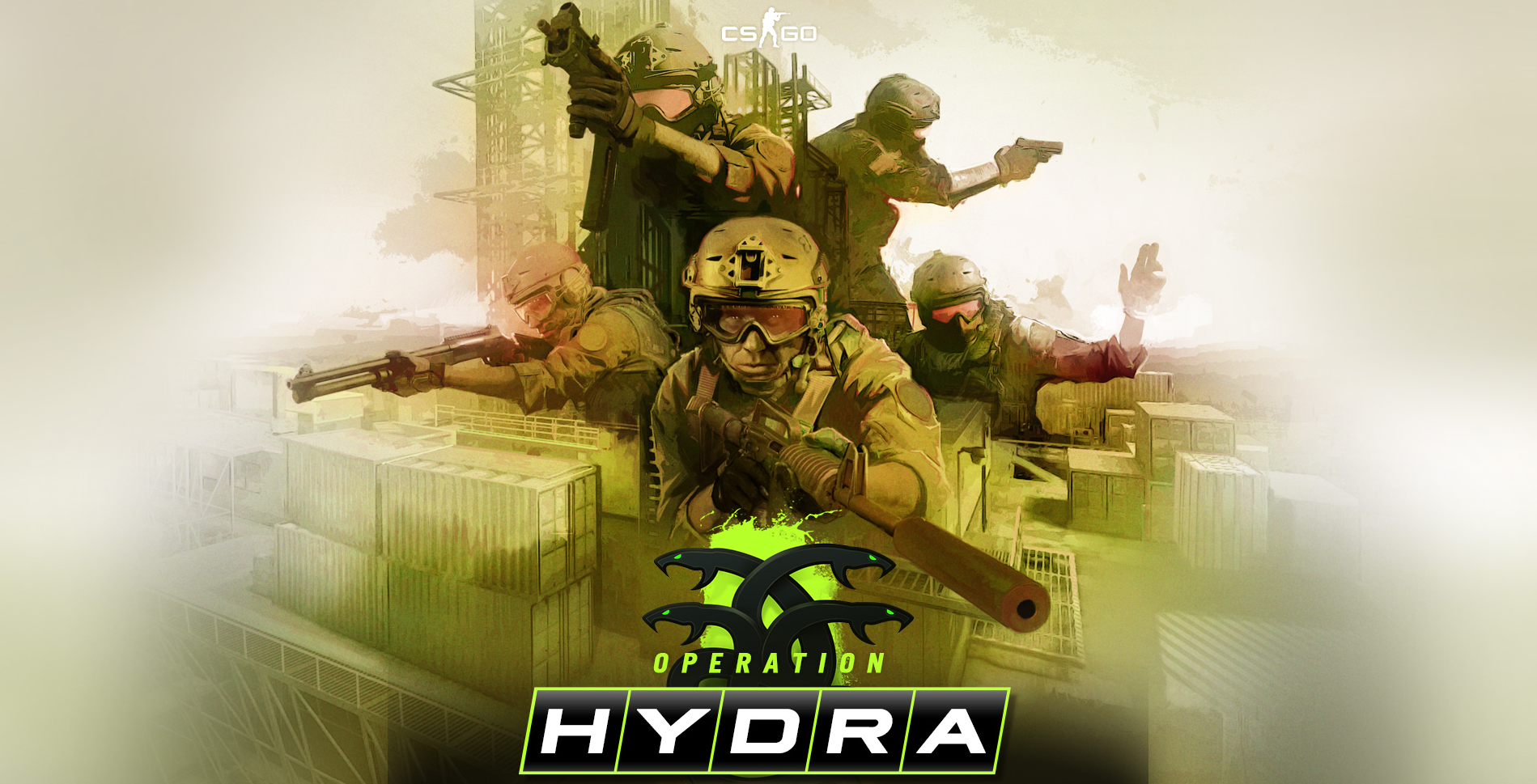 Counter Strike GO's 'Operation Hydra' event will give players new ways to enjoy the game all the way up to September.
The details are outlined in full on the game's site. Operation Hydra will be available to all players, although paying $5.99 for a Hydra Pass will grant players some extras, including several new weapon design finishes and a campaign that can be played through with a friend.
Aside from this, Hydra Events will give all players access to a unique mode each week. The three events - War Games, Wingman, and Weapons Expert - will all play differently. Wingman will feature 2-on-2, best-of-16 matches, Weapons Expert will only let you buy each individual weapon once per match, and War Games will alternate between numerous different modifiers, which are outlined on the game's site. These modifiers include:
HEAVY ASSAULT SUIT Play casual bomb defusal rounds with the help of a new suit of armor available for purchase in the buy menu. Like a tank, you'll make a bold entrance as you plow through enemy territory. Prepare to be the center of attention!
HEADSHOTS ONLY Practice your aim in a headshots-only deathmatch. Guaranteed to raise your headshot percentage to 100. HUNTERS-GATHERERS Every kill drops a dogtag – work with your team to collect enemy tags and recover your own. Your actions score points for your team, so work together and push for victory!
STAB STAB ZAP Get up close and personal in this electrifying War Game. With only a knife and a special recharging Zeus (and with whatever grenades you can afford), you'll have to have great close-range skills to win. THE FLYING SCOUTSMAN Based on a fan favorite, this War Game turns the gravity down and the accuracy up. Armed only with an SSG08, a knife, and your quick reflexes, take advantage of cover and high mobility to take down the enemy!
TRIGGER DISCIPLINE Take your time and aim carefully--you'll take damage for every missed shot. Concentrate on perfect accuracy or bait enemies into missing shots--then finish them off with grenades. Good things come to those who wait.
There will also be seven community maps included, four new and three returning. The event will run over the next 18 weeks.