Explore Lara Croft's mansion in this great CS:GO map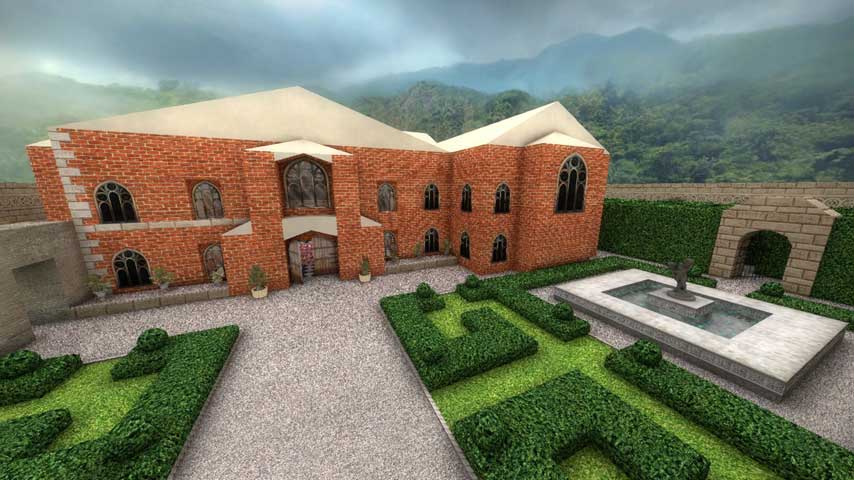 Tomb Raider's classic mansion training levels have been turned into a Counter-strike: Global Offensive map as a tribute to Core Design's much-loved games.
One of the most memorable aspects of the first three Tomb Raider games was Lara's mansion, an optional tutorial sequence designed to teach players the cumbersome pre-analogue controls.
Although the supposed heart of the mansion levels were the obstacle courses, complete with voice prompts teaching you various moves, in truth we mostly enjoyed running around the house and grounds. Core hid a number of secrets and surprises for fans, including hidden rooms filled with Easter Eggs, some of which were quite difficult to get to.
Now you can relive that experience with Croft Manor, a Counter-strike: Global Offensive map available via Steam Workshop. The map is being built by a single modder, llVeXXll, and combines the best bits of the manor levels of Tomb Raider 2 and Tomb Raider 3. Her attention to detail is astounding, creating 232 custom textures and even adding the various switches.
It's really worth listening to Vexx's video in full; she's aware of the map's limitations in terms of gameplay and aesthetics (including the way the faithfully saturated textures offend modern eyes!) and clearly very well-informed, both as a Tomb Raider fan and a budding modder. Terrific stuff.