Corre: No new IP from Ubisoft until next-gen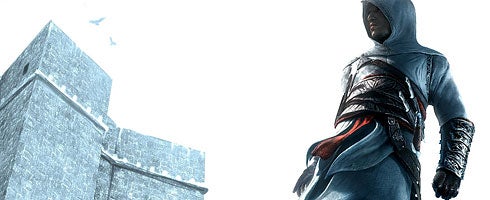 Ubisoft Europe MD Alan Corre has said the publisher isn't planning to release any new IPs until the next generation of consoles.
Speaking to GI, the exec said the upcoming release of R.U.S.E might be the last new IP it releases this generation, which apparently puts a damper on the chances of I Am Alive arriving from Ubi Shanghai next spring.
"It is more difficult now," said Corre.
"To launch a new IP you have to invest much, much more marketing to establish it, and if you add up the huge costs of development plus the investment in marketing you cannot be 100 percent sure the target audience you'd expect, which is needed for the comeback on the investment."
He added: "Especially in this part of the cycle of the consoles, we are cautious now to introduce new brands. We'll concentrate on the ones we have and make sure we bring them to the next level in terms of quality."
Stabby stab stab
So far this generation, Ubisoft's released a handful of new IPs, including Tom Clancy titles EndWar and H.A.W.X. - the sequel for the former is on the "backburner", Michael De Plater told VG247 earlier this year, while H.A.W.X. 2 launches this week for Xbox 360.
Ubi's biggest new franchise in this hardware round has been Assassin's Creed: the last title in the series, which launched last year, shipped 9 million units as of May this year, and sold 6 million units as of January.
Hi Ezio, Fisher, Tanner. Please take a seat.
Corre's comments come as the firm refocuses its priorities on some of its big franchises.
Ubisoft's Montreal studio is planning to release a direct sequel to Assassin's Creed 2, Brotherhood, in November, with a break for the series for 2011, according to the developer.
CEO Yves Guilemot refused to confirm whether or not we'll see an Assassin's Creed game next year, though.
The publisher's recently-opened Toronto studio, meanwhile, is working on two AAA titles: one unknown, the other a new Splinter Cell game, with the core team from Conviction being brought in to work on the project.
It's also rebooting the Driver series early next year with Driver: San Francisco, after buying the rights to the IP and developer Reflections from Atari back in 2006.