With content updates and a powerful PC, Final Fantasy 15 is finally the game it was meant to be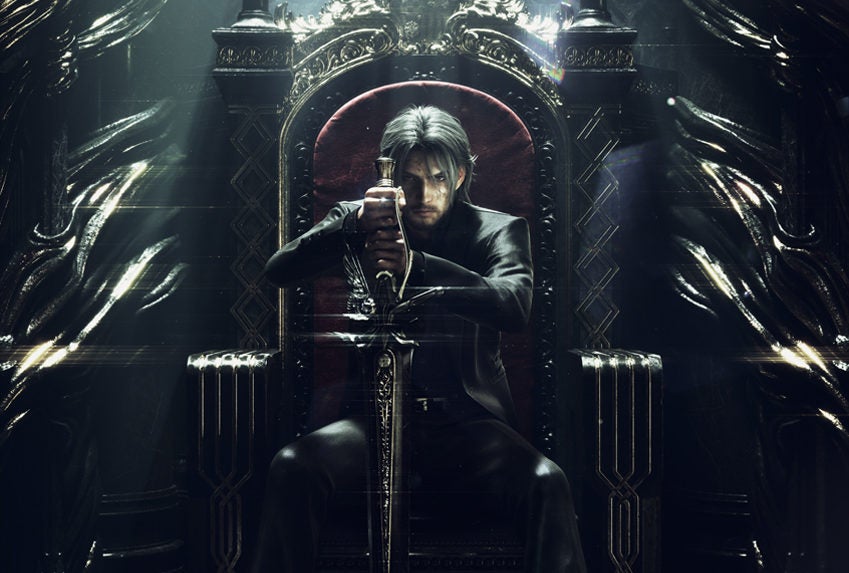 With its Royal Edition update and a top-notch PC port, Final Fantasy 15 is now truly a must-play game.
Don't get me wrong: I've always liked Final Fantasy 15. Back when it launched I called it "a return to form for Final Fantasy's can-do attitude", but it was a return to form that came with hefty caveats. The storyline felt weak and in places was delivered poorly. The final stretch of the game was a mess, its open world narrowing to hours of hallways with monster closets. It was clear: the heart and soul was there, but after a point it'd been hurried across the finish-line, half-limping.
What followed was unexpected. Square Enix allowed the development team to essentially carry on making the game. Hajime Tabata's Business Division 2 team worked on paid DLC and a decent multiplayer expansion, yes, but they also expanded the main game free-of-charge, delivering improvements and updates directly based on fan and critic feedback.
There are a lot of improvements spread right throughout the game, and thus it's easy to give an example or two. Back in August 2016 I got to play around four hours of a preview build of FF15, and there I mentioned it was weird and a little disappointing, if not major, that you couldn't take the car off-road. In June 2017 that was added to the game, a new monster truck upgrade available after a few chapters that lets you jump and clamber previously impassible areas in your vehicle.
People complained there wasn't enough narrative background to the summon beasts who form a major part of the later plot, and in September 2017 additional scenes were inserted into a later chapter to help explain. Fans begged and pleaded to play as the other party members, so new options were added to the skill trees to allow you switching to control them directly.
Sometimes the updates are silly and trivial, but it all adds up. In the original game your other party members never climbed ladders: you'd clamber and then they'd just appear at the top or bottom. Now they climb too. Cross chains, a combat mechanic that featured in the Episode Duscae demo that was excised from the main game, were re-added. There's lots of little stuff like that.
All of this feels like it should be there. The updates have been free up until now, but now there's Royal Edition, and that requires players to reach into their pockets. Royal Edition throws together all of the DLC and updates released so far, paid and otherwise, but also forms a significant upgrade to the later stages of the game. At a point in FF15 the state of the world changes significantly, and in the original release everything after that change was entirely linear.
Royal Edition adds a large new open world area and several bosses to the final chapters of the game and even new story sequences that give under-developed character relationships such as that between Noctis and Luna time to breathe. Other story beats offer up hardcore FF fanservice, such as new optional super-boss Omega from FF5, arriving complete with a little tease of FF5 music as it first appears and then a dramatic orchestration of FF5's battle music as you fight it.
One of the most talked-about additions gives all of the summon creatures one final bad-ass moment before the end of the game. It's all good stuff, and it's impressive that it's all been added. FF14 got fixed because it was outright broken, but a monstrous effort has been put into fixing FF15 in places where it was only mildly disappointing.
It's only natural, mind, that some are disappointed. Some feel robbed. Even doing a bit of research for this article reveals that: search YouTube for 'FF15 Royal Edition' and right now two results in the top ten are angry blogger rants about having to pay for the upgrade. 'Final Fantasy 15 RIPPED ME OFF', cries a video from Suzy Lu, for instance, and, well, she's not entirely wrong, is she? Game of the Year editions and DLC updates are common, but much about the situation around FF15 Royal Edition is different primarily because much of the DLC exists to fix, tweak and improve a game that launched with some glaring holes in it.
So the point is taken and understood; fair enough. It's all made worse by the fact Square Enix is talking about another year of updates and DLC yet to come - probably a second season pass, or at the very least several new piecemeal paid DLC episodes. Despite all the improvements they're still not done, with one of the promised episodes intended to flesh out the villain. It feels a bit mad, honestly, and so those feeling cheated have every right to feel that way.
So, yeah - it feels like they've taken the piss a bit. It shouldn't have been like this - that's the truth. FF15 should've been delayed, given more time for development to breathe and iterate. That sounds ridiculous in the context of it beginning life as a PS3 title, but the truth is that the game we got was only really in development for a couple of years, birthed from a project that was otherwise cancelled. It's unfortunate the path to being a truly good game has run through post-launch updates rather than pre-launch polishing, and Square deserve that to be called out - but it is what it is. The end result is the most important thing.
That's what I keep coming back to. With this new content FF15 really does feel like the game it should've been now. This goes for PS4 and Xbox One where the new content has improved the game, but is especially the case on PC. It's one of the best quality PC ports I've seen of a major console-only game ever, especially one out of Japan. After deeply varying performance on the various console models, PC is where it's at: I can get 4K visuals at nearly 60fps, and if I drop to 1400p or 1080p a solid frame rate is absolutely assured. It looks gorgeous, but the improved frame rate also lets FF15's combat shine in a way it hasn't up until now. It's extremely reassuring to get such a high-quality PC port from Square Enix so soon after having confidence dented by the utter disgrace that was the PC version of Chrono Trigger.
Final Fantasy 15 still isn't perfect. It's around the time you realize most of the side quests have you fetching tomatoes or peas and rubbish like that repeatedly that it'll dawn that this is no Witcher 3, and that's borne out in fairly lackluster character progression and still rocky narrative moments. Still, it remains one of the most special, ambitious and impressive RPGs of a generation.
Its unique approach to open-world antics won't be for everybody, but at least now many of those glaring caveats from its launch have been significantly lessened or removed entirely through shrewd application of feedback from fans and critics. If you've never played Final Fantasy 15 before I'd go so far as to say Royal Edition is a must-play, while if you've owned the game already you need to figure out exactly how bad you feel about taking out your wallet again. It's been an impressive journey regardless, and I'll be watching what happens in the next and presumably final year of FF15 tweaks and additions with interest.