Console shortages blamed for GameStop's Q1 hardware sales decline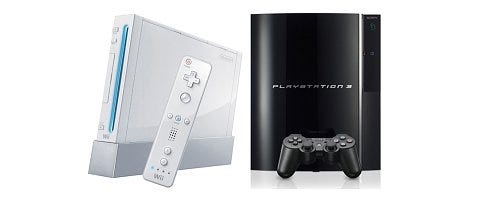 Speaking during today's GameStop quarterly earnings call, COO Paul Raines said that the reason hardware sales for the company were down 1.6 percent was due to a continued supply shortage of PS3 and Wii.
According to Raines, more often than not, US stores were out of PS3 stock.
"Hardware stock was a continuing challenge this quarter," he said. "On an average daily basis, our US. stores were out of stock for the PS3 for 80 percent of the time and were out of stock for Wii 50 percent of the time."
When we spoke with Sony's Patrick Seybold back in March, he said that the company expected the shortage to "be tight for a bit longer".
Nintendo has remained tight-lipped as always regarding any shortage in its console division.
Still, its not like Raines is making this up or anything, the GameStop here in town has been out of PS3 stock for about two weeks.
Thanks, Joystiq.