Confirmed: Prototype fully-focused on single-player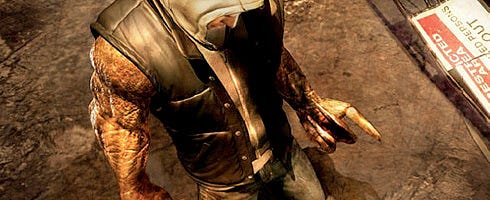 Radical's Tim Bennison has confirmed that Prototype will have no multiplayer component, instead focusing solely on you, and you alone. Makes you feel special, don't it?
"Prototype is 100 percent focused on a great single-player experience," the game's executive producer told VG247.
"The game is an origin story that weaves a government conspiracy around the main character of Alex Mercer, and we really need to get those elements perfect."
Shying away from multiplayer has allowed the team to crank up the open-worlder's combat to 11, Bennison said.
"The biggest benefit of focusing purely on single-player is the team's ability to really maximize the over-the-top powers and abilities of Alex's shape-shifting and combat skills.
"The first time a player throws a corrupt Blackwatch soldier into the blades of an attack chopper, we think they'll have a big smile on their face," he added.
There was some tooing and froing on the subject of whether or not multiplay was to be included last year.
The feature was confirmed as cut from the game in March, but then Bennison said in June that Radical was "evaluating" whether or not online play would make it.
Prototype - a PC, 360 and PS3 release - is one of three new IPs shipping from Activision this year, the other two being Raven's Singularity and a Bizarre Creations racer.
It's out on June 12.