LEGO Batman 3: Beyond Gotham DLC pack contains Conan O'Brien, others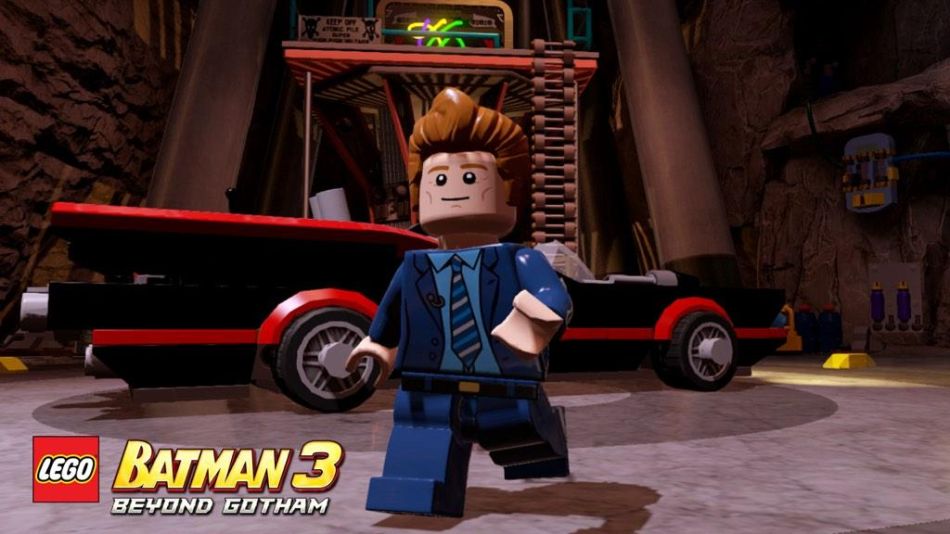 A DLC pack for LEGO Batman 3: Beyond Gotham was announced during New York Comic Con this week, and it will include none other than late night television host and Clueless Gamer, Conan O'Brien.
The Arrow DLC Pack features O'Brien as a guide in the game, and many other parts of the pack are based of the TV show, Arrow.
It will feature characters from the show and the actor who plays Green Arrow - Stephen Amell - will lend his voice in-game.
The pack also includes extra vehicles, other characters from the show, and an extra gameplay level.
Also included is DC Comics CCO Geoff Johns, Jim Lee who is a co-publisher and artist for DC Comics and Duck Dodgers will play Green Loontern. There are plenty more characters included as well, and Game Informer has the entire list along with screenshots.
LEGO Batman 3: Beyond Gotham is in development for 3DS, PC, PlayStation 3, PS4, PS Vita, Wii U, Xbox 360 and Xbox One. It's out this fall.