Clueless Gamer Conan O'Brien gets smashed in Super Smash Bros. Wii U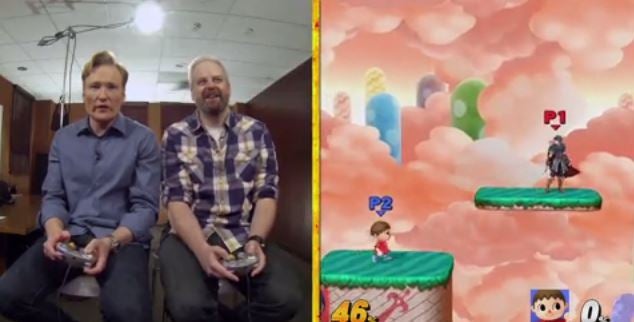 Super Smash Bros. Wii U got the better of Conan O'Brien in his latest episode of clueless gamer, and he even drew his own game cover because Nintendo don't have one yet.
After losing his first round, 'ol Conan brings it back without really trying. The game looks mad. Check it out below.
It follows Nintendo's E3 2014 broadcast, which revealed The Legend of Zelda Wii U for a 2015 launch, and much, much more.
Are you hyped for Super Smash Bros. on Wii U and 3DS?