Treyarch made Black Ops Cold War Zombies Easter Eggs accessible because less than 2% of players saw them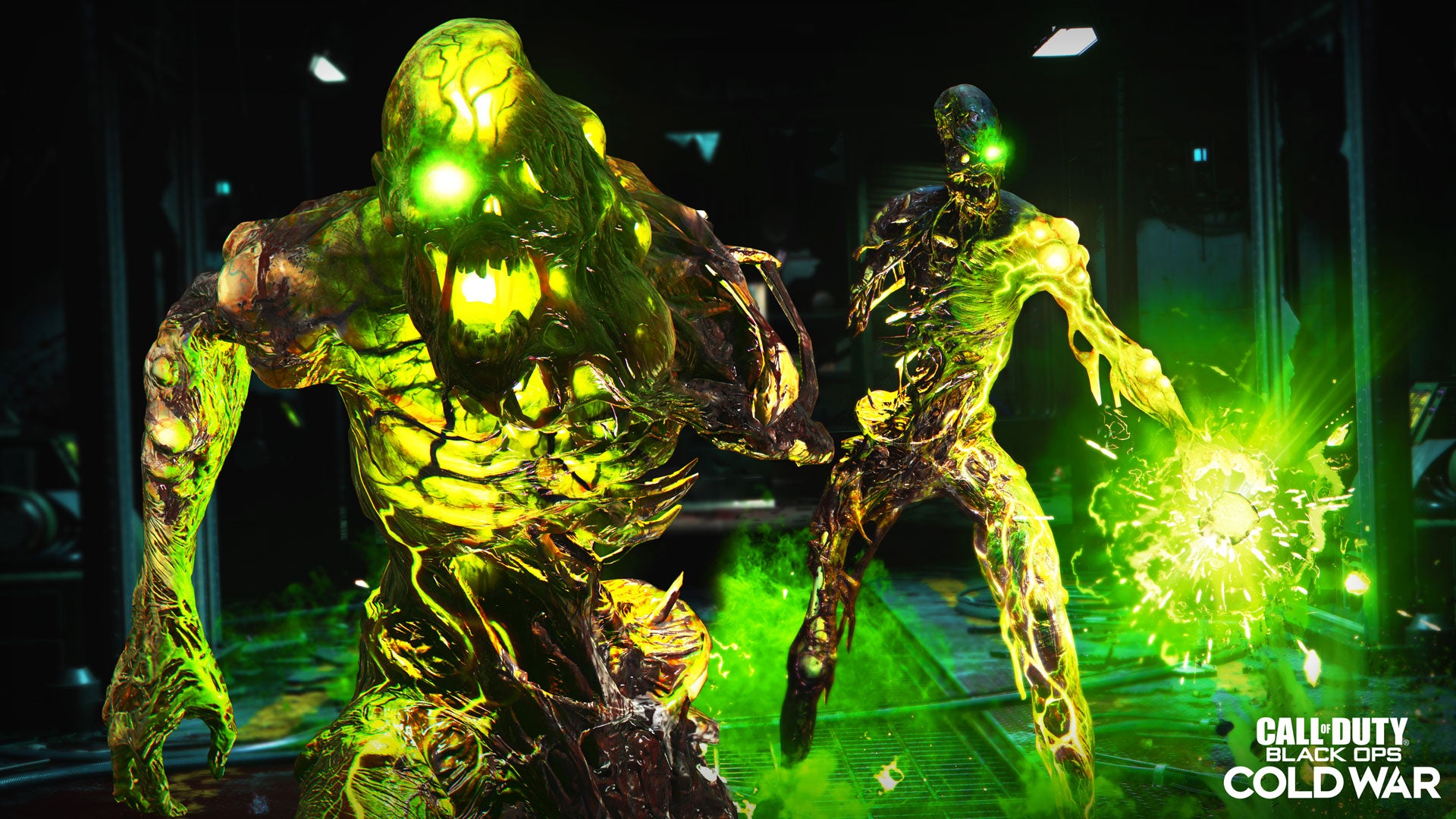 There's a good reason why Zombies mode in Call of Duty: Black Ops Cold War managed to attract so many new players.
Zombies has always been the obscure, niche side of Call of Duty. Of all the different takes on Zombies every new studio tried, it was the original creators of the mode - Treyarch - who actually managed to finally create a wider appeal for it this year.
Zombies in Black Ops Cold War brings a number of different twists, most notably the ability to bring in a custom loadout, but no change has been more impactful than streamlining the Easter Egg process for new players. Black Ops Cold War Zombies fairly clearly communicates to players the steps they need to perform in order to get unique weapons and see the main story through.
This was an intentional change on the part of Treyarch for a couple of reasons. Corky Lehmkuhl, studio creative director at Treyarch, explained to IGN India that a lot of development work goes into the various Zombies Easter Eggs, only for a very small percentage of players to actually see them in-game.
"[S]o much development time goes into these things, and if you look at the metrics, less than 2% of the players were actually seeing that stuff unless it was shown on YouTube," Lehmkuhl explained.
"If you look at YouTube now or Reddit, a lot of people are completing their first Easter Eggs, ever – and they've been with the franchise for the full ten, twelve years."
Lehmkuhl added that the studio "made it a mission" to make Easter Eggs more accessible this time around, and turn them into essentially quests.
"There are some side Easter Eggs that are still somewhat obscure and you'll have to find, but for the main quest we just wanted more players to experience it," he revealed.
Zombies continues to grow in Call of Duty. We recently, of course, saw the release of the first big-scale Zombies experience in Outbreak, something Lehmkuhl said Treyarch has been trying to make since the original Black Ops.
If you're enjoying Outbreak, our guides explain some of its more obscure parts, such as where to find artifacts and documents, the best ways of finding and eliminating elites and special zombies, and our general recommendations for the best loadouts.