Cliff Bleszinski addresses the differences between Lawbreakers and Overwatch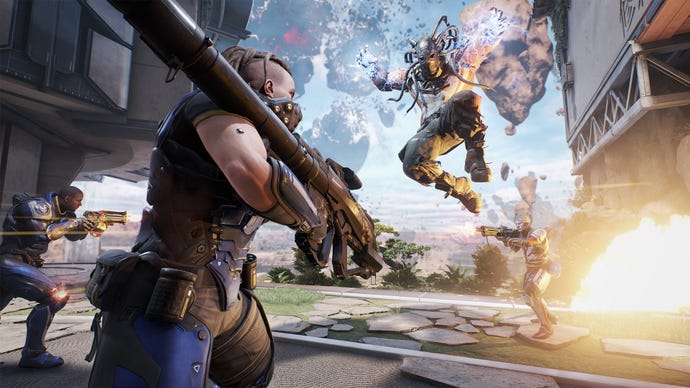 While Lawbreakers may look like it plays similarly to Overwatch, but director Cliff Bleszinksi would rather that people focus on the differences.
The interview above, posted by Eurogamer, has a lot of good insights into how the game plays and what Boss Key Productions hope to achieve with the title.
At the 5:08 point in the interview, Eurogamer's Chris Bratt asks Cliff 'Cliffy B' Bleszinski to address the differences between his upcoming game and Overwatch, and whether the comparisons annoy him.
"When people see something, they immediately want to put it in a bucket with something else", Bleszinski says.
"And there is some overlap in regards to the fact that we have characters and guns and weapons and whatnot, but the thing is that our art style is a little bit more gritty - theirs is kind of, super bright colors, almost anime-ish characters...they're going for a bazillion different characters, while we're going initially with less is more, and we're ramping up to find our balance."
"And them, as a game, are so much rock-paper-scissors. And for us, you know, if I come around the corner in Overwatch and I have the wrong character, and someone else has the right character, in that rock-paper-scissors match, I'm dead."
According to Bleszinski, this won't be the case in Lawbreakers. "Also, in Overwatch, if I enter a room with four, five, six people from the other team, I don't stand a chance of really taking them all out. If you're really good at this game with any of the different roles and classes, you can take out an entire team."
Lawbreakers is coming to PC and does not have a release date yet, although a closed alpha ran last weekend for 'friends and family'. Overwatch is out now on PC, PS4 and Xbox One.