EA adds classic Battlefront 2 to Origin Access alongside other Star Wars classics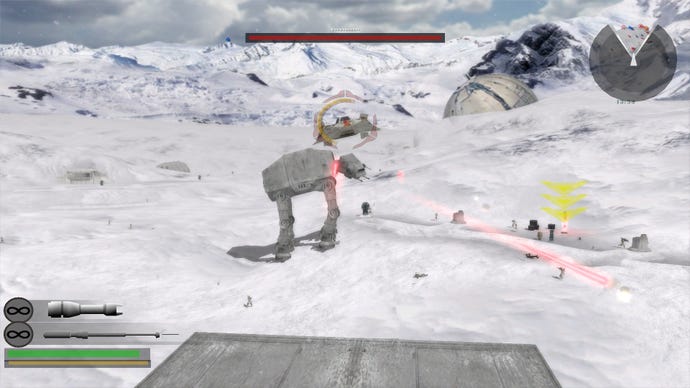 EA has updated the Origin Access Vault with a host of classic Star Wars games.
The headline is, of course, the 2005 Battlefront 2. Despite being nearly 15 years-old, Pandemic's Battlefront 2 is widely considered among the best Star Wars multiplayer games.
When the 2017 Battlefront 2 disappointed fans, many went back to the original Battlefront 2 for its more open, sandbox-style gameplay. The game joins 11 other games as part of the available collection for Origin Access Basic, and Premier members on PC.
The list also includes Jedi Knight: Jedi Academy, Jedi Knight: Mysteries of the Sith, Republic Commando, Rogue Squadron 3D, Dark Forces, Shadows of the Empire, X-Wing Alliance, Galactic Battlegrounds Saga, Starfighter, Rebellion, and even Episode 1 Racer.
All games are available to download and play on Origin for as long as your subscription lasts. EA also recently confirmed that the upcoming Jedi: Fallen Order will show off its gameplay for the first time at E3 next month.