Check out this in-game footage from Horizon: Zero Dawn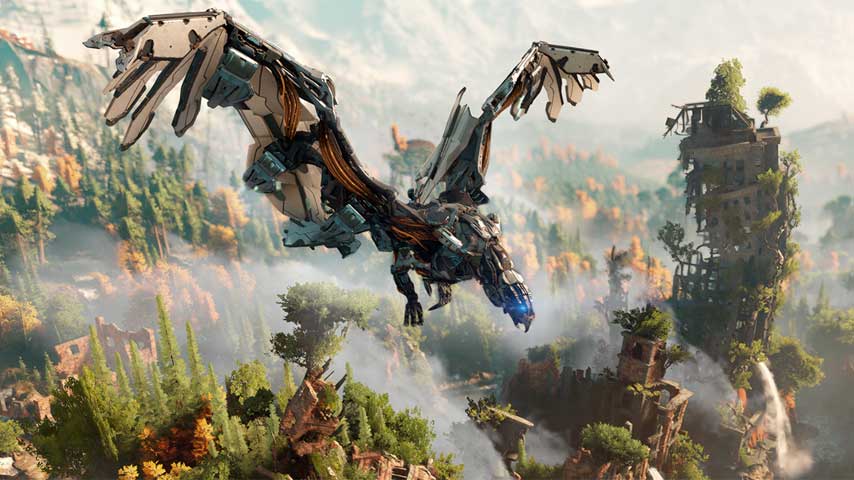 Some footage of Horizon: Zero Dawn has surfaced from the Tokyo Game Show.
Posted by Dual Shockers' Giuseppe Nelva, the footage - taken from a stream - is fairly low-quality, but it gives a good impression of how the first-party title plays.
This brief video shows the game's protagonist, Aloy, hunting robotic dinosaurs and making use of "stealth grass" to avoid detection. Halfway in the player attracts the attention of a 'Thunder Jaw', a heavily armoured enemy. None of the events in the video appear to be scripted.
Horizon: Zero Dawn is being developed by Guerrilla Games, and will launch in 2016 for the PlayStation 4.