Check out some gameplay footage of Housemarque's Nex Machina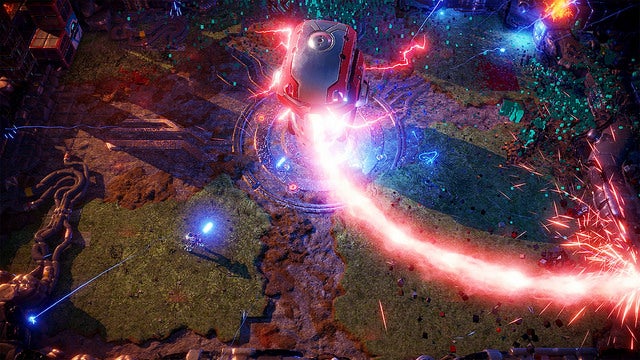 Have a look at gameplay of Nex Machina, the new twin-stick shooter from Resogun developer Housemarque and Eugene Jarvis.
Arekkz gives the game a go as you see in the video above. He seems to really like it too.
The game was revealed during PSX 2016 last week week. IN the game, the machines have taken over and it's up to the player to shoot them to bits.
Nex Machina is slated for release on PS4 during Q2 2017.