Check out these new Phantom Magenta and Arctic Camo Xbox controllers
Two new special edition Xbox controllers will launch later this year, Microsoft has announced.
The first will be the Phantom Magenta Special Edition Wireless Controller on 17th March for $69.99. This follows the previously-released White and Black versions in the 'Phantom' series.
Like those other two, the upcoming version combines a solid base colour with a translucent top to create a swish effect that reveals the inner workings of the controller. It's quite a strong colour choice, but I think I'm a fan.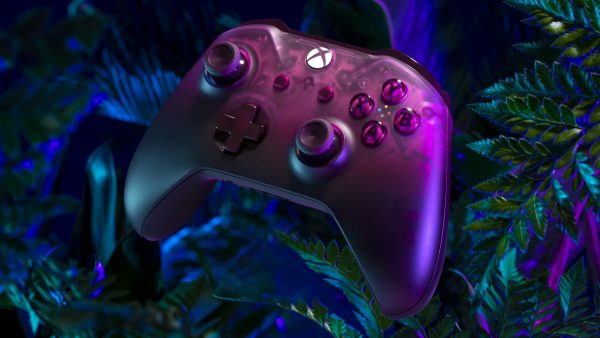 Then, in May, the Arctic Camo Special Edition Wireless Controller will be released - also priced at $69.99. You can see this as a companion to the Night Ops Camo controller that was released and the end of last year. As the name so succinctly puts it, the appearance matches that of many camouflage skins you've no doubt seen if you've spent five minutes in any Call of Duty game. It's a Microsoft Store and Walmart exclusive in the US.
As for features, both of these Xbox controllers are near identical to the many others that are already available. So, you get a textured grip, button mapping and 3.5mm stereo headset jack to plug in any compatible headset. There's Bluetooth support as well to ensure the controllers are compatible with Windows 10 PCs, laptops and mobiles.
Oh, and the Arctic Camo version does have textured triggers, too, if that's at all important to anyone.
Any interest in either of these special editions? If so you can secure yours now from the Microsoft Store. Expect all the usual retailers to stock them, too. And, remember, like all other Xbox One accessories, they'll be compatible with the Xbox Series X, too!
We'll be sure to keep an eye out for any offers on these over at Jelly Deals, too. Right now, though, you can find everything you need to know if you're considering an Xbox Series X pre-order. Plus, we'll bring you the best deal for Xbox Game Pass Ultimate and best Xbox One external hard drives.