CD Projekt formally announces The Witcher 2: Assassins of Kings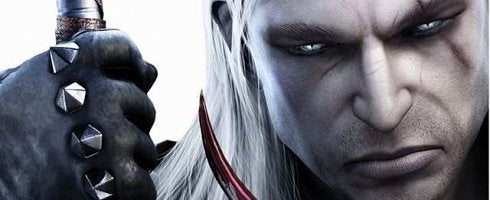 CD Projekt has formally announced The Witcher 2: Assassins of Kings via a lovely press release, focusing on the new and "smoother" combat system.
According to the the firm's CEO Adam Kiciński, the new combat will offer a "greater variety of tactical possibilities", and the team has concentrated on improving the "most successful parts" from the first game.
"I am really glad that we can officially present what we've been working on for the past two-and-a-half years," said Kiciński. "We learned a lot during The Witcher's development process, and we are using all of that knowledge to ensure the sequel is one of the best RPGs people have ever played.
"We've concentrated on improving the most successful parts of the Witcher, and I strongly believe that The Witcher 2 will be loved both by fans of the original and newcomers.
"We know that we aimed very high while producing The Witcher 1. Now we are aiming even higher with The Witcher 2: Assassins of Kings."
Atari will once again be the North America distributor, 1C in Russia and CD Projekt will self-publish in Poland and Central Europe.
Negotiations for Western European distribution are in progress.
Moreover, CD Projekt RED signed a contract with Agora S.A., which makes Agora the co-producer of the game in Poland. Thanks to this contract, CD Projekt RED will receive financial and promotional support.
The Witcher 2 will be presented publicly for the first time, during the CD Projekt Spring 2010 conference on March 25, and it's to be streamed live through here.
The official website for the new game is expected to launch on April 7.
CD Projekt plans to release The Witcher 2 during Q1 2011.
Check out the new video here.