Castlevania: Lords of Shadow to last around 15 hours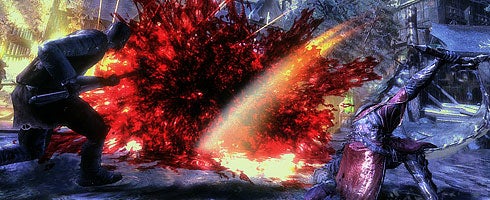 Dave Cox, Castlevania: Lords of Shadow's producer, has said the game will last "around 15 hours for an average player".
Cox also said that the game, which is being developed in Spain by Mercury Steam, will feature "lots of platforming - climbing, jumping, using the combat cross to swing, grip, rappel and all sorts of stuff".
This isn't the first time Cox has got busy with the Twitter on the subject of the spectacular-looking God of War-alike.
He confirmed recently that PS3 was the game's lead format, and that play featured a fixed camera, as in Kratos's adventures.
The game was first shown back at the old Games Convention in Leipzig in 2008, although it didn't carry the Castlevania name at the time.
"Nerves" kept that from happening.
The game's out this year for PS3 and 360.