Carmack "wasn't expecting Facebook" to buy Oculus, but social network gets the "Big Picture"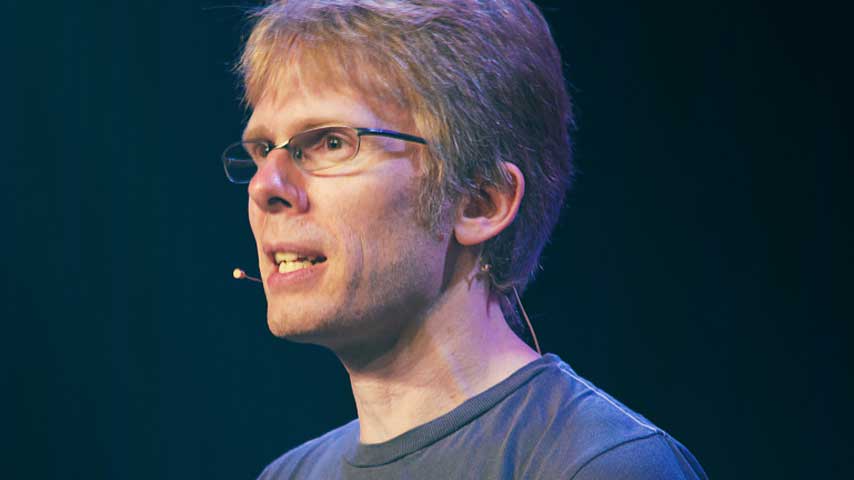 Oculus Rift chief technological officer, id Software co-founder, actual rocket scientist, tech guru and suspected time lord John Carmack has commented on Facebook's $2 billion acquisition of Oculus VR, expressing surprise but no concerns.
Writing in response to a blog post from Peter Berkman of Anamanaguchi, Carmack said that VR is "too powerful" an experience to grow organically and independently the way something like Steam did at Valve.
"The fairly rapid involvement of the Titans is inevitable, and the real questions were how deeply to partner, and with who," he said.
"Honestly, I wasn't expecting Facebook (or this soon). I have zero personal background with them, and I could think of other companies that would have more obvious synergies.
"However, I do have reasons to believe that they get the Big Picture as I see it, and will be a powerful force towards making it happen. You don't make a commitment like they just did on a whim."
He's not worried about Facebook's poor reputation for respecting privacy, he added in a later comment.
"I'm not a 'privacy is gone, get over it' sort of person, and I fully support people that want remain unobserved, but that means disengaging from many opportunities. The idea that companies are supposed to interact with you and not pay attention has never seemed sane to me," he said.
"Being data driven is a GOOD thing for most companies to be. Everyone cheers the novel creative insight and bold leadership that leads to some successes, and tut tuts about companies ending up poorly by blindly following data, but cold analysis of the data is incredibly important, and I tend to think the world will be improved with more and better data analysis."
Not everybody has been so accepting of the buy-out; Mojang boss Markus "Notch" Persson cancelled Minecraft for Oculus Rift because Facebook creeps him out; investors went cold on Facebook stock; and some Oculus Rift Kickstarter backers demanded a refund.
Thanks, Joystiq.