Carmack left id after Zenimax turned down VR proposal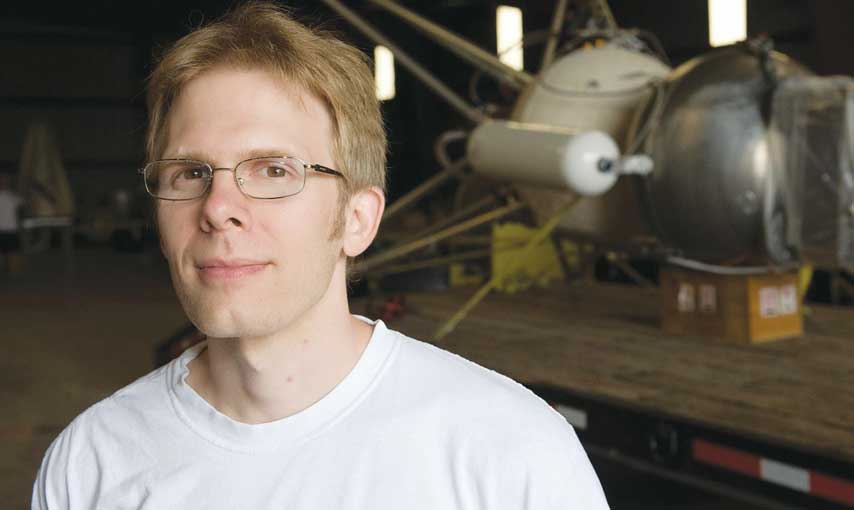 John Carmack attempted to convince id Software and parent company Zenimax Media to develop games for virtual reality, and left the company he helped found when his proposal was knocked back.
Speaking with USA Today, Carmack said he had hoped to broker a deal between Zenimax and Oculus Rift to bring id Software's licensed games to the headset, incuding Wolfenstein: The New Order - developed my Machine Games - and the upcoming DOOM 4, whenever it surfaces.
"It would have been a huge win. It seemed like a sensible plan for me," he said.
When Carmack proposed the deal, he was still working full time at id. It was only after his plans were nixed that he signed on as chief technical officer at oculus Rift, eventually severing his ties with id and Zenimax altogether. If the partnership had gone ahead, Carmack would still be attached to id in some capacity.
"I would have been content probably staying there working with the people and technology that I know and the work we were doing," he said,
"But they couldn't come together on that which made me really sad. It was just unfortunate. When it became clear that I wasn't going to have the opportunity to do any work on VR while at id software, I decided to not renew my contract."
Carmack's departure from the DOOM, Rage, Wolfenstein and Quake developer is "bittersweet".
"We'd create majestic, wonderful things at the end that we have every right to be proud of," he said.
"While Oculus is still kind of scary fast in terms of all the people coming on there is still the sense that a handful of us are going to crunch really hard and get something done by next Thursday."
Thanks, Engadget.