Capcom Shutting Down Monster Hunter Explore, Further Damaging Its Reputation on the Mobile Marketplace
After three months in soft launch, Monster Hunter Explore is closing up shop. Oh, and the fix for Monster Hunter Freedom Unite is delayed. And the Phoenix Wright: Ace Attorney Trilogy is still broken.

This article first appeared on USgamer, a partner publication of VG247. Some content, such as this article, has been migrated to VG247 for posterity after USgamer's closure - but it has not been edited or further vetted by the VG247 team.
Last spring I wrote about Capcom's ongoing publication troubles on the App Store, most of which are exemplified through the company's troubled mobile Monster Hunter releases. It's summertime, and nothing's improved. In fact, Capcom's relationship with the mobile game market has only gotten stickier over the past few months.
To wit, Monster Hunter Explore, a free-to-play multiplayer mobile game, is shutting down before it even had a chance to go worldwide. You can still grab the game off the Canadian App Store if you pledge temporary allegiance to the Queen and Prime Minister Justin Trudeau (or make a Canadian App Store account), but there isn't much point: All its servers are shutting down at the end of July.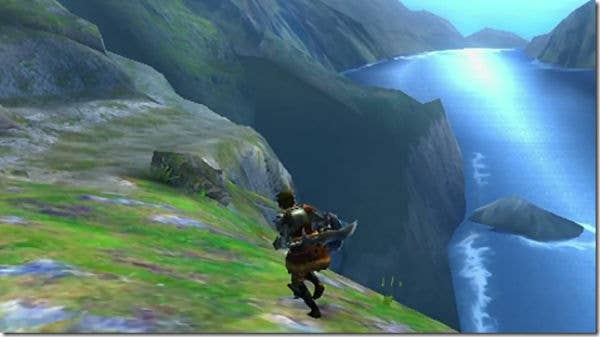 Moreover, though Capcom promised a fix for the Japanese version of Monster Hunter Freedom Unite is on its way, it has yet to materialize. The first deadline for the fix, which was simply "spring," has come and gone. Capcom has since announced issues with iOS 9.3 is complicating the update. The fix is still coming, but Capcom won't commit to a release date.
To recap, Monster Hunter Freedom Unite is a mobile adaptation of 2008's PSP game of the same name. It hit the App Store for $14.99 USD in 2014, then quickly broke as a result of Apple's iOS 8 update. The game was pulled from the App Store and has yet to return.
Monster Hunter Freedom Unite is a paid title, while Monster Hunter Explore is free-to-play. That doesn't necessarily mean people didn't spend money on Explore, though, since you can make in-app purchases with the game's purchasable hard currency, Gems (and many people did).
Capcom advises people with unspent Gems to request refunds through Apple, though this obviously doesn't help players who did spend Gems to outfit their character in-game. Once the server goes offline, player characters vanish into the ether along with any purchased upgrades.
"Disappearing" games and accomplishments aren't a new thing. As digital distribution becomes even more widespread, titles we spent money on can melt into nothingness at publishers' whims. Thankfully, it doesn't happen too often in the PC and console game market, but there's an epidemic of disappearing games on the mobile market, and Capcom is definitely a vector.
Unfortunately for Capcom, players have rightfully grown mistrustful of the publisher's mobile efforts. Slow fixes, game-pulls, and quick shut-downs (The English version of Monster Hunter Explore was in soft launch for a grand total of three months) have damaged its reputation, maybe irrevocably.
"This pretty much put the final nail in the coffin. I'm done with Capcom on the App Store," writes Wizard_Mike on Touch Arcade's message board thread about the Monster Hunter Explore shutdown. "I won't be touching anything with that company's name on it again. Not on any mobile market, at least."
"I'll redownload MHFU [Monster Hunter Freedom Unite] if they ever fix it but I'm not going to spend any more money on Crapcom games on any platform," responded another user, Tinsel (while getting good use out of the "Crapcom" nickname that's been in play since the '90s. Even in this rapidly-evolving industry, some things never change).
Capcom's shoddy handling of its mobile fare can potentially spell big trouble for the company down the line. For starters, it's missing out on easy money via ports of Nintendo DS games like the Phoenix Wright series and Ghost Trick. Phoenix Wright: Ace Attorney Trilogy HD has been waiting on an iOS 8 fix since 2013, and while Ghost Trick eventually got a fix, it took far too long for Capcom to acknowledge and remedy the problem.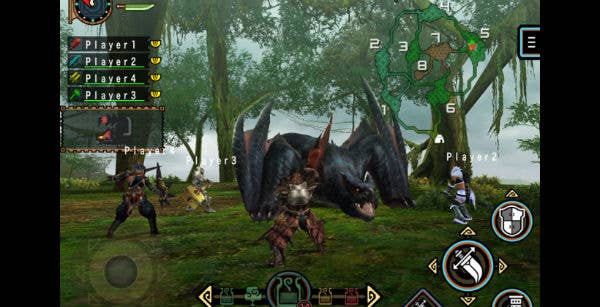 But Capcom is also damaging its chances for getting people excited about its mobile properties outside of ports – a big issue considering it supposedly has big plans for the platform.
I've said it before, but it seemingly bears repeating: If Capcom doesn't fix the broken games currently littering the App Store and reassure us it's working to stabilize its mobile releases, there's no point in piling more projects on top of the problem. You can't treat your user base like simpletons and expect to get away with it every single time.