Capcom giving free Resident Evil 7 DLC to all players in the Spring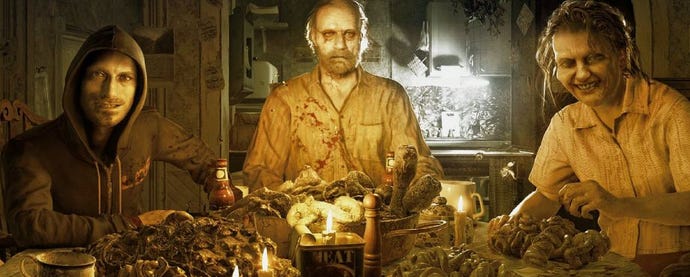 Resident 7 players will get free DLC even if they don't have the season pass.
The season pass for Resident Evil 7 has already been detailed, and we know that it will have at least seven DLC drops before the end of 2017, taking the form of two volumes of banned footage containing three episodes each, and an additional story episode.
But if you're not a fan of season passes, Capcom has got you covered.
Famitsu has reported that all players will get a free piece of DLC in the spring. It's called Not a Hero and details are still scarce, but NeoGAF user Dusk Golem claims to have more tidbits.
If they're on the money, the free DLC will release in May. It will feature a character other than Ethan, fleshing out the story in the main campaign, and is linked to Ethan's escape.
The gameplay style will apparently be quite different to the main story but they don't expand on how.
Either way, free content is not to be sniffed at in this day and age. We'll keep you posted if Capcom release any more details.
You can pick up Resident Evil 7 on January 24 for PC, PS4, and Xbox One.