Capcom Cup was great, but Street Fighter 5 must break a promise to fulfil its potential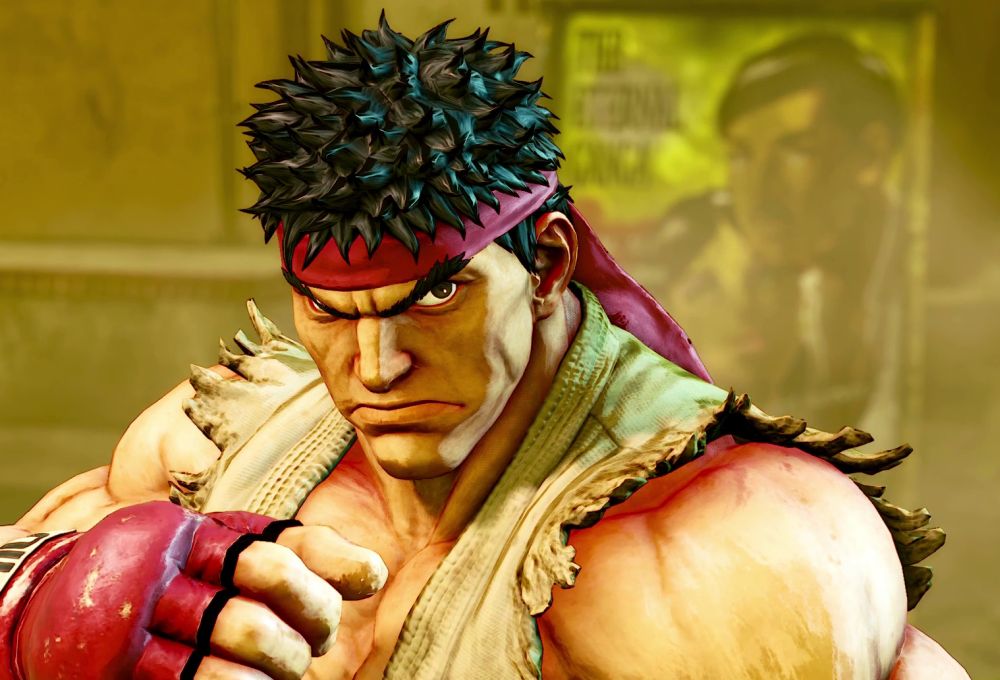 Capcom Cup was another great eSports event, but I'm increasingly convinced we need a Super Street Fighter 5.
Street Fighter 5 is amazing. I can't be clear enough about that. While many fighting game lovers spent a lot of the PlayStation Experience being excited about Marvel vs Capcom Infinite (and with good reason, obviously), my focus that weekend was more firmly on the Capcom Cup 2016 - the culmination of the first year of Street Fighter 5's attempt to go eSports.
With hundreds of thousands of dollars on the line, it was the perfect example of something I've argued time and time again here on VG247 and in general: Fighting games have incredible eSports potential. I've got a great deal of respect for the likes of DOTA, League, Overwatch and Counter-Strike, but I've thought for a long time now that there's something special about fighting games.
"The one-on-one manner of these games lends itself naturally to explosive and exciting competition."
The one-on-one manner of these games lends itself naturally to explosive and exciting competition. More than team-based games it allows individuals and wild personalities to shine, as a few famous moments have shown.
On top of that, they're easy to watch: rounds last under a couple of minutes, sets don't last much longer, and even if you don't understand the basic gameplay mechanics in-depth anybody, from a non-gamer partner to an old geezer who happens to catch the ESPN2 broadcast in his local sports bar, can understand brawling and life bars.
Of all the fighting games Street Fighter is the one most suited to find that mainstream success, too. The VS series has broader character appeal but is a little too mad (but we'll see how Infinite calms it down), Mortal Kombat is too bloody and the anime stuff is too niche. Street Fighter strikes a balance. It is the best hope for fighters as eSports. Capcom Cup 2016 was perfect proof of that.
This year's Capcom Pro Tour finals was a great event to showcase that. While there was way too much downtime between matches (they need to learn to take a leaf out of EVO's book here and be snappy - Top 8 should be doable in a couple of hours) there was a great international feel to the event.
That was in part thanks to a broad range of qualifiers and a neat decision to let brilliant British commentary team Logan and F-Word tackle the top 8 match commentary while the equally beloved US commentary staples were on the off-match analysis desk. That worked to give the event an international feel, as did seeing two Americans slug their way through an Asia-dominated top 8 to become the final two at the event.
The finals show what an excellent competitive game Street Fighter 5 is. It's not perfect and pros certainly have their share of complaints - it's a very hard game to be consistent at - but it makes for exciting watching. What hangs over Street Fighter 5, still, is its disastrous launch.
No Arcade mode, no VS CPU, promised stage KO interactions absent from all but one stage, no story mode, limited ways to earn the much-touted in-game 'fight money' currency... SF5's launch was bad. Awful. Over the months it improved, and you can trace that through my write-ups here on VG247.
At launch it was incomplete. Sherif was even angrier than me. But then its story mode add-on was good. Content kept coming. It had a strong showing at EVO. The game as it stands now is well worth the initial price of entry, but it took most of the year to get there.
Now we're at that point where the game is good, it's becoming clear to me that the just-announced Season 2 character DLC and rebalancing isn't going to be enough to let the game build the audience it now arguably deserves. I'm not the only one having this concern.
"I feel, honestly, as much as I like Street Fighter 5 the game that it was the worst major fighting game release in modern history," Street Fighter community stalwart and regular commentator David 'UltraDavid' Graham told Yahoo eSports in the midst of Capcom Cup.
"Super Street Fighter 5 needs to exist. The game needs a relaunch to re-market a complete version of the game to newcomers while offering existing players a free update."
"Just... re-release the game, okay?" Graham later adds. "They said when the game came out that there'd be no Super or AE [Arcade Edition], Ultra... like with Street Fighter 4 where you had this whole series had you re-buy it or whatever. Street Fighter 5 they said they didn't want to do it, but their release was so poor that I feel like they have to re-release it."
I watched this interview, nodding along sagely. He's right, you know.
For Capcom to reach SF5's maximum potential it needs to break that promise. Super Street Fighter 5 needs to exist. The game needs a relaunch to re-market a complete version of the game to newcomers while offering existing players a free update. It probably needs a few extra additions first, too, like a traditional arcade ladder mode. But the important thing is that this game needs to be relaunched now it's not a lumbering, lurching mess.
As Graham goes on to suggest in the interview, it should be key that existing players not be forced to buy again. A free update should ensure all SF5 buyers get the same feature set as those who pick up a relaunch - but for potential new owners there's a big difference between saying 'here's a new, complete package' and 'here's the same game tweaked and improved'. Street Fighter 5's rough reputation and 76 critic average will continue to follow it.
Season 2 is nice. I'm excited for Akuma and intrigued about the five extra 'all new' characters. I'm also pumped to see new stages, balance changes and some new modes. But here's the key: I'm already invested. It's unlikely many casual players or fence-sitters will be drawn in by these updates. Those who already bought SF5 seem to have been largely convinced by its hefty updates; those who didn't buy now need to be enticed again.
Gazillion's free-to-play Steam Marvel MMO comes to mind, Marvel Heroes. In 2013 it launched poorly to a critic average in the 50s, but each year has updated to a 'new game', gradually iterating and improving. The 2015 version of the game sits on a much healthier 81, and they've continued to rebrand yearly. It's like the sports game model, but with continuity and with the upgrades free.
This isn't just about Capcom's bottom line, but about fighting games' eSports potential as well. Casual players that are drawn in by arcade, story and challenge modes and online that doesn't suck - all things SF5 lacked at launch - are more likely to tune into a tournament or even become tournament players themselves. SF4 excelled in these conversions - SF5 needs to do the same.
Fighting games have a lot of eSports potential, but to reach it they need the right games handled in the right way. SF5 was a misstep, but the fundamentals are there for something special. With any luck, Capcom will be working to recalibrate and redeploy those foundations in a sharper, smarter and more complete package.
[Header Photo by Robert Paul / via the Capcom Pro Tour website]