Call of Duty: WW2 multiplayer servers already up - watch the elaborate supply drop opening routine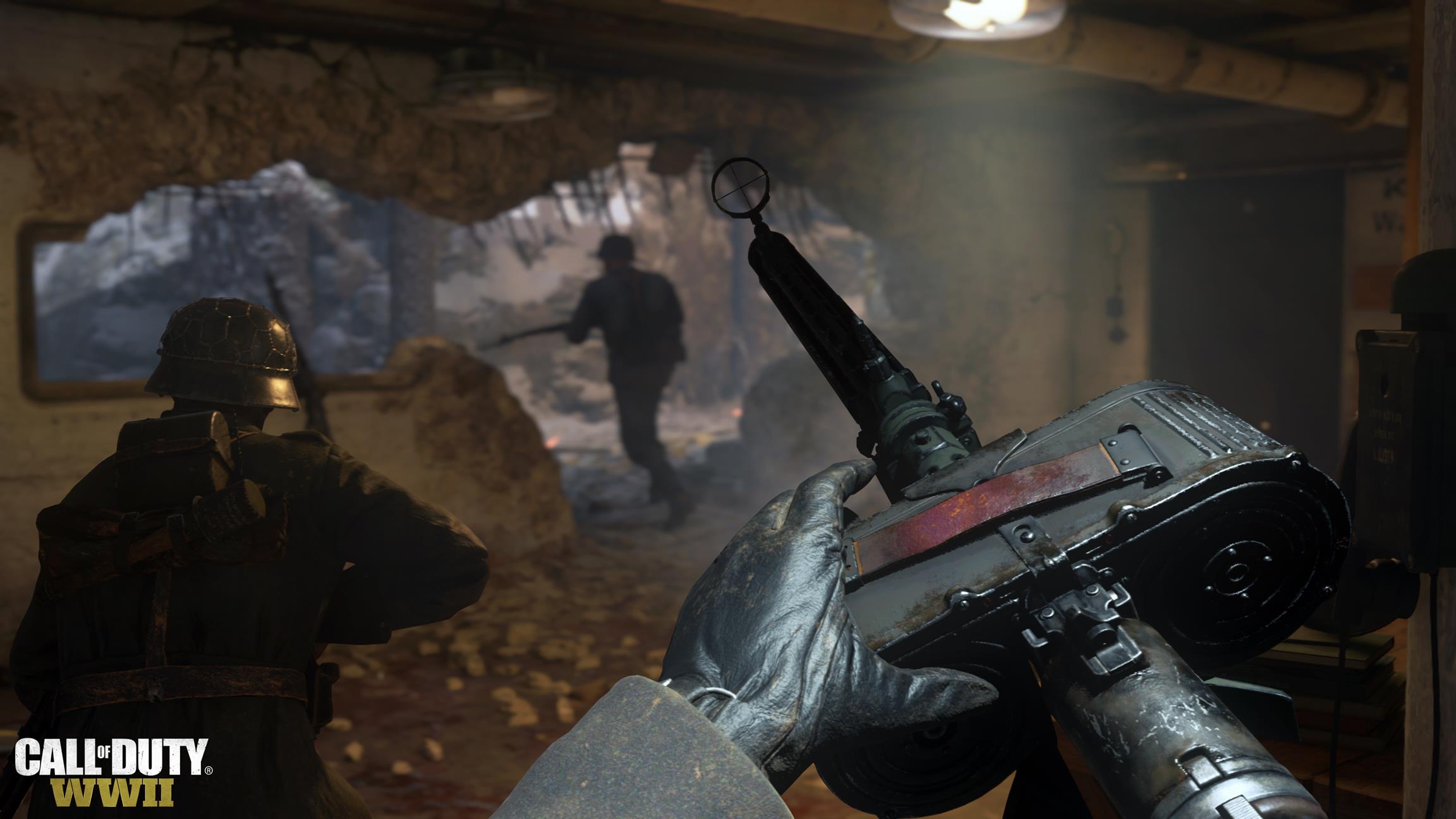 As is often the case with Call of Duty launches, multiplayer servers go online a day or two before the official release date.
Call of Duty: WW2 is no different in this regard, as many who have secured early copies one way or another have revealed. This not only covers standard multiplayer matchmaking, but also the often talked about but not really shown Headquarters area.
A number of players on Reddit have gone ahead and revealed what we can expect from Headquarters specifically. The social space was described by more than one player as a Call of Duty Tower - in reference to Destiny's social space.
There, you'll find the Quartermaster - which is where you'll craft new items, a 1v1 pit for you and another player to test your skills, a firing and scorestreak range, a screen to view MLG matches, an emblem gallery, and leaderboards. Headquarters is also where you'll open supply drops you've earned, and the animation looks pretty wild.
You call it in the same way you do a care package in multiplayer, with everyone around watching and cheering. These are other players, too, and they will see you do the whole thing including the loot you find in them.
Here's a short video from user Cuzseile showing it.
With regards to servers, we should note that Sledgehammer could easily wipe multiplayer stats just before the proper launch later in the week. It's hard to know if it'll happen this time, but you should be prepared to lose your stats if you have an early copy. For everyone else picking up a disc on Friday, be prepared to download a big day one patch.
Call of Duty: WW2 is out this Friday, November 3 on PC, PS4, and Xbox One.