Call of Duty: WW2 - how to rank up fast, earn XP and hit Prestige level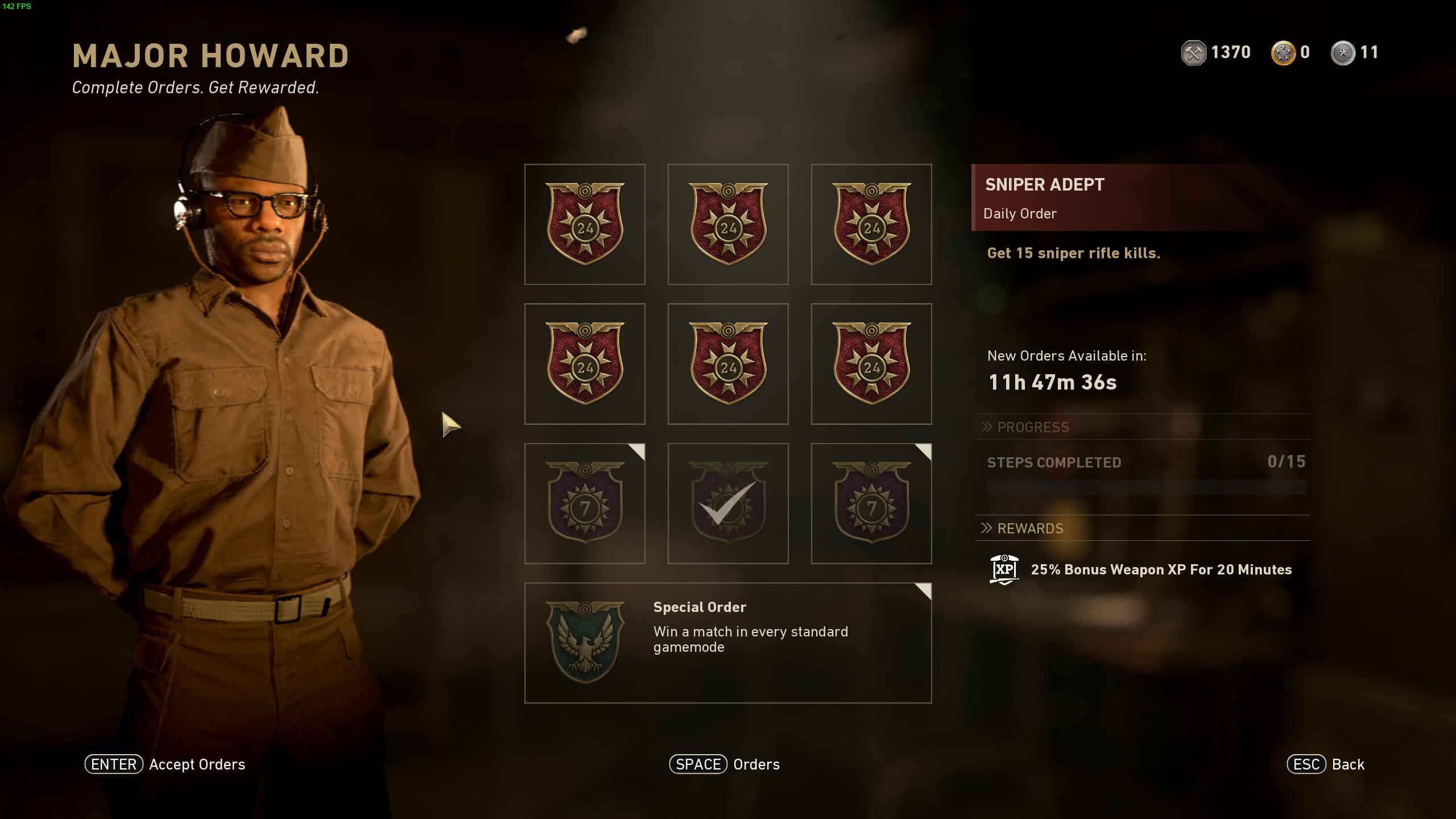 If you want the most efficient way of gaining rank in Call of Duty: WW2, there are a few things you'll need to pay attention to.
Call of Duty: WW2 is the first game in the series to offer so many ways for you to earn XP faster. From the plentiful XP boosts found in supply drops, to the many XP rewards you gain for doing almost anything. This is all on top of Call of Duty staples like camo challenges, medals and so on, which all offer XP bonuses upon completion.
After spending several hours with multiplayer, we've identified the best and most efficient ways to level up, and the best practices for quickly going through your Prestige ranks. This is particularly helpful for Division Prestige, because as we mention in our general multiplayer tips, it's the only way to get the final weapon unlock for each Division.
For more Call of Duty WW2 guides, here are the best loadout and skill choices, as well as how to kick off the hidden killstreak. You might also want to breakdown how Supply Drops, Social Score and Armory Credits work, as well as get a full debriefing on the different Divisions.
Now, without further ado, here are the things you can do to maximise your points-per-minute.
Orders and Contracts are a treasure trove of XP
We've talked before about picking up your daily and weekly Orders every time you log into the game, and the same tip applies here as well. Order rewards can range from soldier XP, to plenty of boosts to weapon and soldier XP.
You'll be able to see an Order's rewards before accepting it, so you should definitely shoot for the ones that grant XP boosts. These boosts are usually timed, but the timer only ticks down once you're in a match. Even a five-minute weapon XP boost can be very helpful.
To a lesser extent, Contracts can also provide a nice stream of XP. However, because they're typically more challenging, and require the Armory Credit investment, they're not as great of a source. That said, the cheaper and easier Contracts often grant XP rewards, not supply drops. So, if you're looking to maximise XP gain, go for the Contracts.
Play Kill Confirmed for a nice boost
Kill Confirmed is currently the best mode that'll get you ranking up quickly. The simple reason for this is that the points given every minute are higher than in any other mode. A kill in Kill Confirmed is worth 50 points, but picking up the tag is worth 75 points.
Assuming you get the kill and manage to pick up the tags, you're looking at 125 points. That's not even counting the many instances where you'll round the corner and find lots of unpicked tags you can easily score.
With that in mind, for this to work you'll have to always be on the move. Running and gunning may not be for everyone, but it's the only way you can take advantage of this boost. Stick to TDM if you like hanging back, because the points per kill are higher there without the need to go for the tags. You'll still earn fewer points overall, though.
Pick more support scorestreaks
Your scorestreak loadout should ideally be entirely made up of support streaks. Support scorestreaks are typically the easiest to get, since they cost less points than the more aggressive ones. But beyond that, they often end up getting you a lot of points for assists every time a teammate gets a kill because of them.
The recon aircraft is the best and most obvious example of this. It's relatively easy to score, and will shower you with assists every few seconds, especially on smaller maps where people are getting kills constantly. The counter recon aircraft is another, and the same goes for the care packages if you end up sharing them.
The points gained per minute go even higher if you spec for support streaks in Kill Confirmed. You'll start seeing points just rolling in for relatively little effort, and it's a much safer option than going for attack streaks.
Complete challenges for their XP bonuses
Challenges, especially camo challenges, are still solid ways to earn XP. You can track weapon camo challenges in the customisation menu for each weapon. As for general challenges and medals, see the dossier where you'll find plenty of things to shoot for.
Although medals are kind of circumstantial, both standard challenges and camo challenges are easy to follow. Just aim for a particular one and keep at it, even if you don't want the camo, you'll still get the XP all the same.
They mostly have easy requirements, too, like killing X number of enemies with this or that weapon, so start going for these first.
Go for Epic variants if you can
Epic variants of weapons are probably the hardest things to unlock right now in Call of Duty: WW2. You can only get them by completing the rest of the set, meaning you must have every item on that list before the Epic version unlocks.
These lists are long, but the real kicker is that you don't control which of the items you get. Everything is earned randomly in supply drops, so you may never complete any set. However, you can spend Armory Credits to unlock any of these items outright, but the prices get higher and higher the more rare they are.
If you've been playing a lot, and you remember to pick up your payroll and daily logins, you should already have a decent chunk of Armory Credits lying around.
The Epic weapon at the top always comes with a permanent XP boost, beyond its unique looks of course. If you really like one weapon, focus on unlocking the rest of the common items so you can get the Epic variant. A permanent XP boost is a godsend, especially in higher Prestige levels.
This tip is mostly for players who obsess over the game for weeks on end, but you should still be aware of it.
Play Hardcore, if you dare
Everything happens more quickly in Hardcore mode compared to regular mode. That's because players have reduced health, which means everyone goes down faster. This makes certain weapons a lot of more relevant, but it also means you stand to gain a boatload of XP from playing the same number of matches in Hardcore compared to normal mode.
We should warn you, however, that the mode can be very frustrating. If you thought sniper rifles are overpowered in normal mode, and you feel like players are one-shotting you everywhere, Hardcore will not fix that.
All that said, you should definitely give it a try at least once and see if it's worth your time. You may end up earning a lot more XP without altering your play style.