Call of Duty is UK Christmas number one for fourth consecutive year, equals record set by FIFA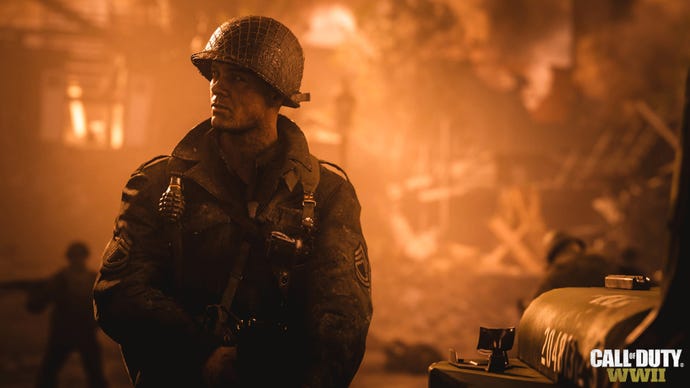 Call of Duty: WW2 topped the UK sales charts this week, making it this year's Christmas number one, according to analysts GFK Chart-Track.

This means that Call of Duty has taken the top spot for the last four consecutive years, with the series equalling the record for the most Christmas number ones since records began in 1984. It has eight Christmas number ones, tied with EA's FIFA series.
Call of Duty fought off FIFA 18, which took second place, and a "massive surge" from Star Wars: Battlefront 2, which took third.
In its first week, the Xbox One version of PlayerUnknown's Battlegrounds took home fourth place, while Assassin's Creed: Origins stuck at number five.
Super Mario Odyssey was the best selling game for the Nintendo Switch, taking sixth place, with the evergreen GTA V in seventh.
Only one other new release made it into the Christmas top 40, the remastered Okami HD at 37.
Funnily enough, the first ever gaming Christmas number one was also an Activision game. Any guesses?
It was Ghostbusters for the ZX Spectrum and Commodore 64.
Winter Seige, Call of Duty: WW2's seasonal event, is currently underway until January 2, 2018, and brought Gun Game back to COD, along with new weapons and gear.