Modern Warfare multiplayer free to play this weekend for Warzone players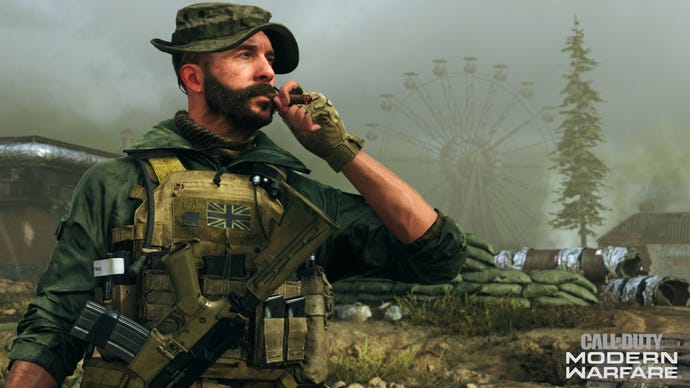 There's another free Modern Warfare multiplayer weekend starting very soon for Warzone players.
This weekend, free-to-play Call of Duty: Warzone players will have a reason to care about Modern Warfare's regular multiplayer. From 10am PT, 1pm ET, 6pm BST today until Monday, June 15, select multiplayer maps will be available to play entirely free.
This is actually the largest assortment of maps ever featured in a free weekend this type. There are five 6v6 multiplayer arenas that include the new Zhokov Scrapyard, last season's Hardhat, Shipment, Rust and Shoot House.
On top of that, you'll also find seven Gunfight maps in a separate playlist with a mix of launch and recent additions like Trench and Aisle 9. Both playlists can be accessed by anyone, including, of course, Warzone players who do not own Modern Warfare.
If nothing else, the smaller maps should make grinding for weapon attachments more efficient for Warzone players, as they typically have to rely on Plunder to do that.
In case you missed it, yesterday's big update kicked off Season 4. In Warzone, that meant the arrival of mid-game events, a 50v50 game mode, a new Contract type and more. Modern Warfare also got a fair few additions, such as new Ground War and Gunfight maps. Then there are the two new weapons, available to earn through the Battle Pass.