Call of Duty: Warzone gets a new Contract called Most Wanted, MK9 Bruen LMG coming to Modern Warfare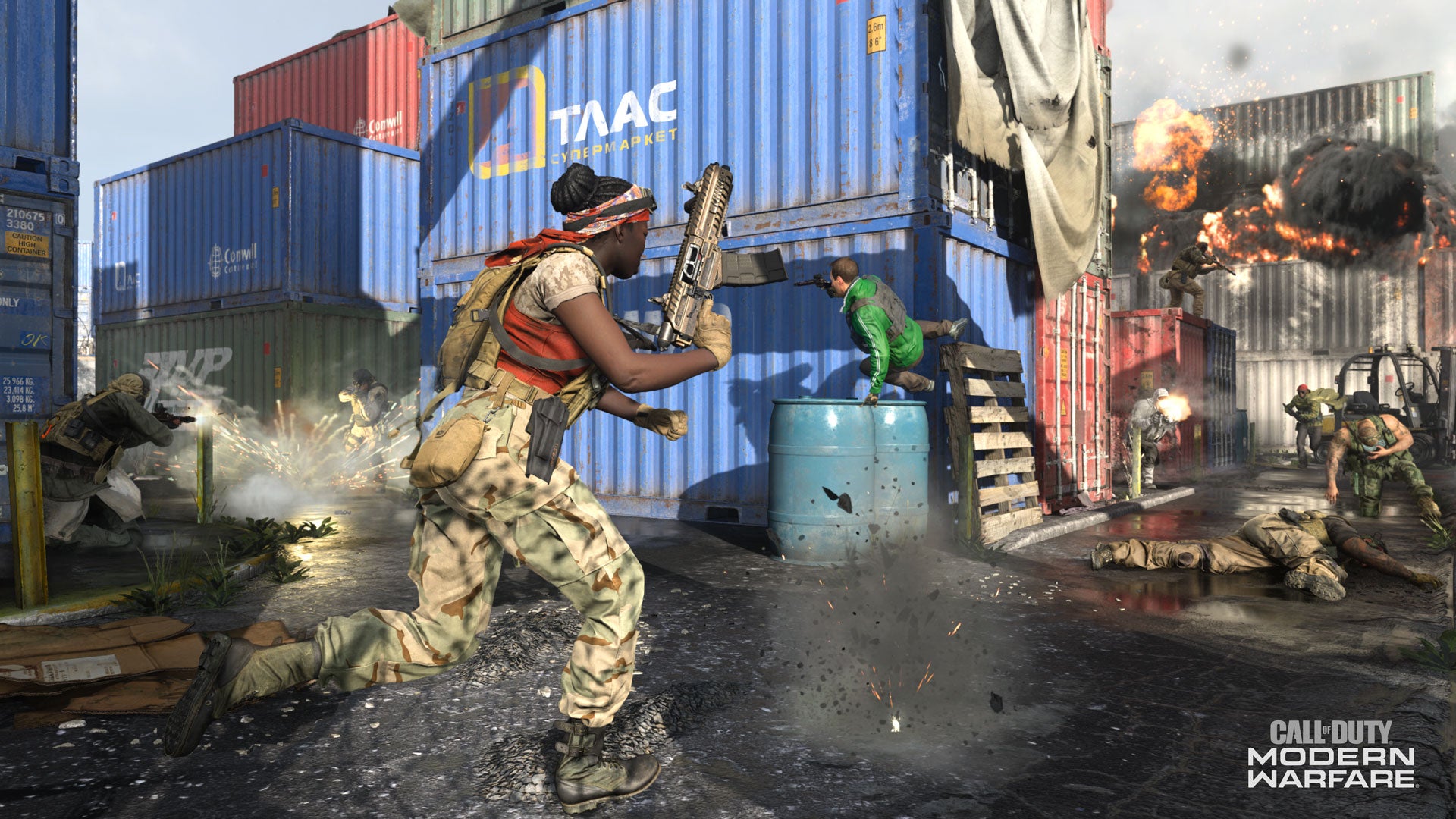 A new Contract will be added to Call of Duty: Warzone called Most Wanted with today's update.
Call of Duty: Warzone players will be able to jump into a new Contract when the game updates today.
Called Most Wanted, you will make yourself a Bounty Target for all teams in Verdansk. If you survive you will receive a redeployment for all of your fallen teammates. You can pick up the Contract in a game of Battle Royale in Solos, Trios, Quads, or Plunder Trios this week.
Shoot the Ship also returns to the specialty playlist and features Shoot House and Shipment.
In Modern Warfare, you can add the MK9 Bruen LMG to your arsenal. This high accuracy weapon is acquired through the Encryption bundle or by completing a challenge found in the Weapons menu. You will need to head to the LMG tab to find LMG Foxtrot and complete the associated challenge, or grab the Legendary blueprint, The Glitch, through the Encryption bundle on the store.
Another Legendary SMG, By the Toe, can be acquired through the store this week via the Fire Claw III bundle. The bundle also comes with the "crown themed spray" and a tiger-themed charm.
Also available on the store is Pyromaniac bundle which comes with the Legendary Firestarter skin for Krueger, the Caldera Legendary blueprint, a new Finishing Move, flaming Throwing Knives, and more. The bundle is available for both Modern Warfare and Warzone.
Obsidian camo will also be included in the update and is said to be "a challenge to earn."
Finally, this weekend, you can level up and progress through the Battle Pass System Double XP, Double Weapon XP, and Double Battle Pass Tier Progression earn rate. This includes Warzone, and it kicks off May 1 at 10am PT, 1pm ET, 6pm BST, and will run through until May 4 at the same times.
Today, owers of Modern Warfare will have two separate downloads in order to complete the update. Once the update is live, you will download the patch as normal. Once that is completed, you will be prompted to download the Data Pack DLC.
During the Data Pack DLC download, you'll have access to Warzone, and once complete, you will need to restart the game to access all modes of Modern Warfare. Free-to-play Warzone users will not have a secondary download with this update.
If you're just getting started the battle royale title, here's the Warzone loadouts for the new meta game.