Call of Duty: Modern Warfare's Microtransactions Are Here. Are They Less Predatory Than Before?
Season One for Modern Warfare has kicked off, with a new online store in tow.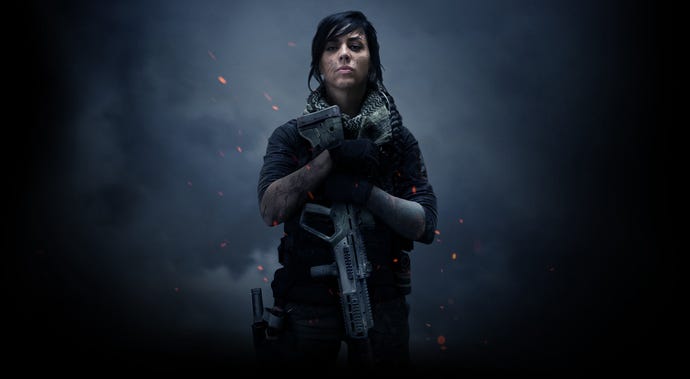 This article first appeared on USgamer, a partner publication of VG247. Some content, such as this article, has been migrated to VG247 for posterity after USgamer's closure - but it has not been edited or further vetted by the VG247 team.
It was two weeks after launch when Call of Duty: Black Ops 4 introduced microtransactions, just like Call of Duty: WWII before it. In Black Ops 4, there was a battle pass, goods to buy, but no loot boxes in sight. But that changed months later in February of this year: loot boxes were shoved in, and players weren't happy about it. In November, the whole Black Market system that housed its microtransactions was overhauled so that players could grind for items and not pay a cent—but it was too little, too late obviously. Most people had already moved onto the new Call of Duty hotness: Call of Duty: Modern Warfare.
Today, well over a month since its late-October release, Season One of Call of Duty: Modern Warfare launches. Activision and Infinity Ward hyped it up as "The Biggest Free Content Drop in Call of Duty History," not quite clarifying that today marks just the start of such a content drop. There's a new map, a new mode, a new perk, and some other fixes. The rest is yet to come.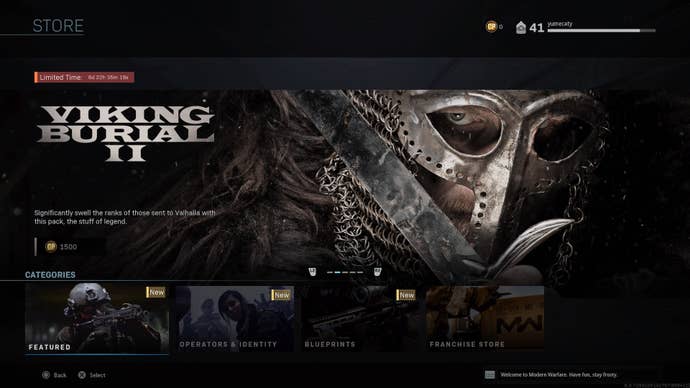 The biggest addition today though is its new store column on the main menu. Pre-Season One, the main menu let you choose between Campaign, Multiplayer, and Co-Op. Now, you can click on "store" as well. The store is structured very differently from past Call of Duty games. Now, there are themed bundles you can buy with the series staple "Call of Duty Points." For instance, a bundle called "The Huntsman" costs 1800 (roughly $18, but you can buy 2400 CoD Points for $19.99) and includes 10 items, including an orange tactical skin and a new finishing move. One bundle, called Viking Burial II, even includes a melee knife that looks like it doesn't belong in Modern Warfare. Below, you'll see how much buying CP costs.
200 CP: $2
500 CP: $5
1100 CP: $10
2400 CP: $20
5000 CP: $40
9500 CP: $75
13000 CP: $100
The Battle Pass, meanwhile, isn't buried in the store menu, instead hiding in the Multiplayer section. This is what really marks the dawn of Season One. It's a 100-tier Battle Pass with watches, weapon charms, and more to equip to your operators. 23 random' tiers are free for all players, with the rest being included if you pay for the Battle Pass. And that brings me to its cost: the base Battle Pass is 1000 CP (approximately $10), or 2400 CP for the "Battle Pass Bundle," which unlocks the first 20 tiers. Apparently, this will usually cost 4000 CP—and $40 nets you 5000 CP. Today, it shows as only 2400, a "40% discount."
The Battle Pass also locks behind it a new operator named Mara. Operators don't have tactical skills as they do in Black Ops 4—they're really just a skin, and nothing else. And as expected for a Call of Duty very bent on "realism," the new skins are pretty boring. Oh well.
Skimming through the Battle Pass tiers, there are a lot of blueprints—specific prebuilt kits for weapons you already have—and a handful of guns that are also available for free at certain tiers, so-so operator skins, and a medley of XP bonus tokens. There's also a lot of stickers and calling cards, as expected. At the outset, similar to Apex Legends' approach to its Battle Pass, COD Battle Pass owners get four items too: Mara, a new skin for Azur, a watch that tells actual time, and a double XP token.
I played a few matches in Crash 24/7, the new map playlist that's unfortunately replacing Shoot House 24/7 (a.k.a. the best map in Modern Warfare), to see how fast progression on the Battle Pass is. After just three matches, I reached level one. It doesn't feel too slow, like Black Ops 4's was at the start, nor too fast. It feels like how progression should be for a thing that's 100 tiers long, and meant to last players for months and months until the next season rolls around.
When stacked to past games, the microtransactions in this year's Modern Warfare seem fine. The worst case is that for the Battle Pass, new guns are gated behind certain tiers. You can pay your way to Tier 20 to get one of the new guns immediately, or play for hours to unlock it eventually. The other new gun unlocks at Tier 31. That's the closest thing to a "pay-to-win"-like microtransaction in this year's Call of Duty, at least from what I can see.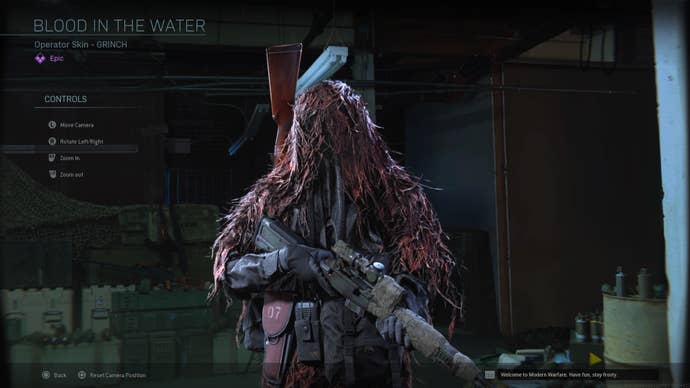 The biggest grievance is the rewards just plain don't seem like a good investment. It's hard to see who this Battle Pass and storefront is for—who would spend $15 on a cute cat charm (among other slight digital goods). Where are the cool Operator skins? Where are the colorful weapon skins? I've always seen microtransactions as a way to tip a developer for a game I'm playing for much more than is healthy. In that respect, Modern Warfare's microtransactions feel like a true tip, because for now, we're barely getting anything out of it.
I suppose that's a good thing though. Activision and EA, the two biggest game publishers in the biz arguably, have long been known for its respective predatory microtransactions. Call of Duty swearing off loot boxes earlier this year was a step in the right direction for the future of the series. And if the game's fundamental issues like its rampant camping wasn't such a big problem, the free content updates would be enjoyed with no controversy for the year to come, surely.
Modern Warfare, and by extension Activision, are remaining true to its "most content will be free" approach to this year's Call of Duty. With free maps, new Spec Ops missions, new modes, and even freely accessible Battle Pass tiers for the Call of Duty player who doesn't want to spend any money, it's clear they can enjoy the game now too. It's just in the case of guns, it will take them longer to experience such things. No longer will they be guilted for not having the season pass, as is so often was with last year's Black Ops 4 and its taunting exclamation mark next to my name signifying that yes, I did not own a season pass. Modern Warfare has no such foolishness. So for that, I'm grateful.