Warzone is the name of Call of Duty: Modern Warfare's battle royale mode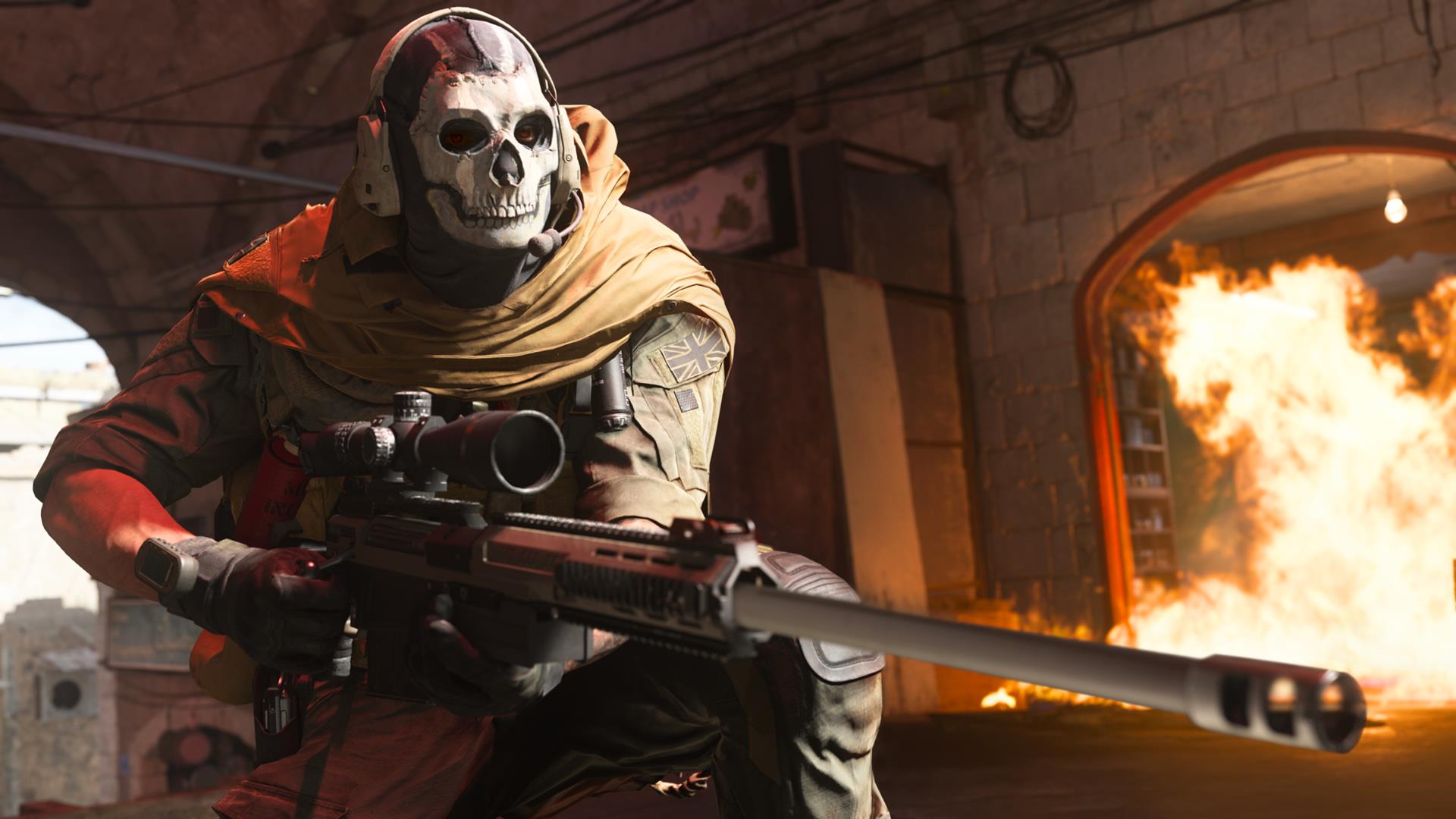 Call of Duty: Modern Warfare players have accidentally glitched into the recently added 'Classified' menu.
The 'Classified' tile was added to Call of Duty: Modern Warfare's main menu with the start of Season Two.
Although Infinity Ward has yet to officially reveal what hides behind that tile, it's strongly believed to be the game's long-rumoured battle royale mode, which the developer teased in the season's opening cinematic.
Just like some managed to glitch into the battle royale map, others have now gotten into the Classified menu, revealing a number of details about the mode, and confirming some other leaks. First, the mode is called Warzone. This is the second time this week the name Warzone popped up. The first mention of it was through a - since deleted - leaked promo image.
Daily Sports snapped it before it was gone, and you can see it below.
The Warzone menu includes an option to run a training course, and another for "squad fill", which allows the game to matchmake another random player into the squad if it's not full. There doesn't appear to be any options for solo or two-player games, though these may be there when the mode launches.
More interestingly, however, the weapons tab also exists under Warzone. Clicking the tab reveals what the game calls Drop Kits, which can be edited pre-match. It's not clear what exactly is a Drop Kit, but it's telling that it's not referred to as a traditional loadout.
It's possible some cosmetics can be chosen there, but there's a chance Drop Kits also include some functional items that will need to be claimed from inside the match, perhaps upon completing certain objectives.
Here's what Reddit users TheWrongPerson and ARedWerewolf found when their game glitched.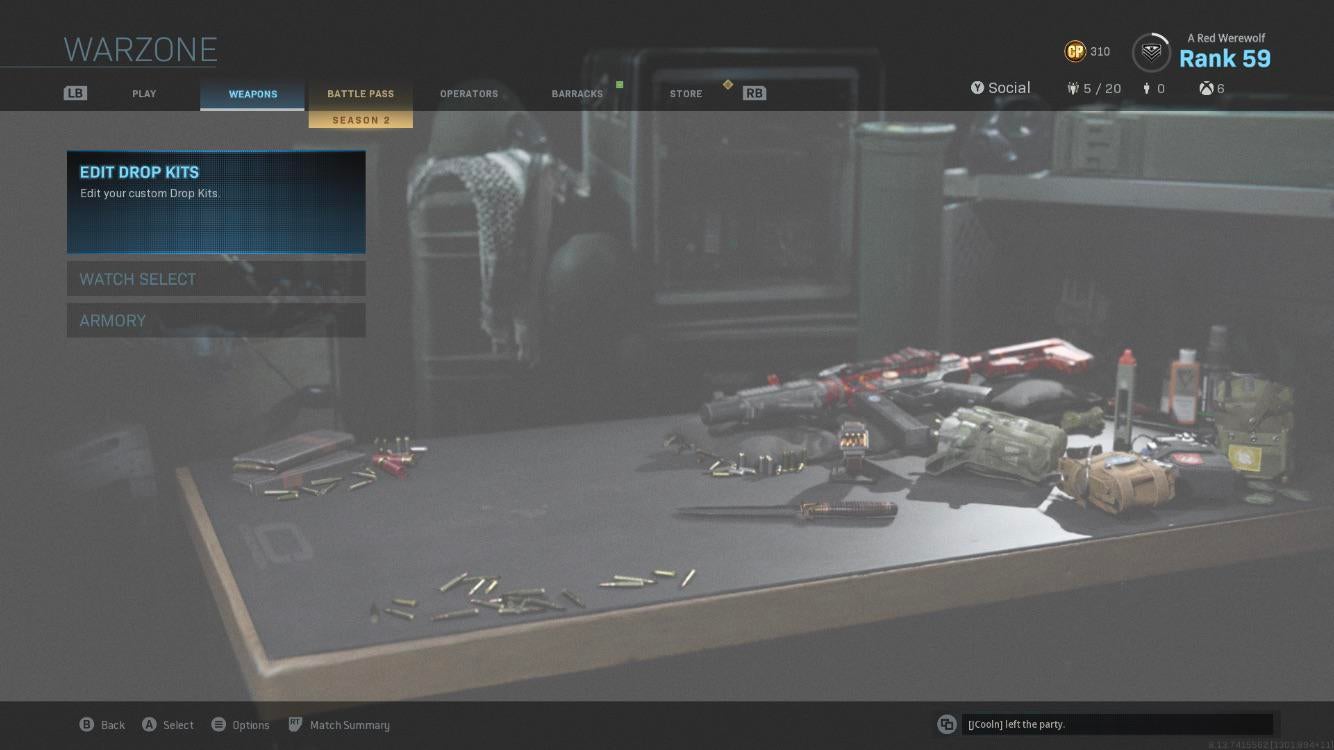 According to @TheGamingRevoYT, recent additions to game files reveal a number of other unique mechanics. Similar to Blackout, players will be able to pick up missions, though the concept appears to have been expanded significantly.
Some missions will ask players to target and assassinate other random players, which will then notify the target squad that they're being hunted. Others will task players with capturing Domination flags or looting certain items.
There also appears to be an after-death mechanic that involves dead players fighting in a Gulag. It's not yet clear how this is going to play, but there have been references to a betting system in the files.
Obviously, there's no guarantee that any of this will make it into the launch version, as they could simply be mechanics explored during development. We'll find out soon.