Call of Duty: Black Ops Cold War alpha pre-load is live on PS4 - here's what you get to play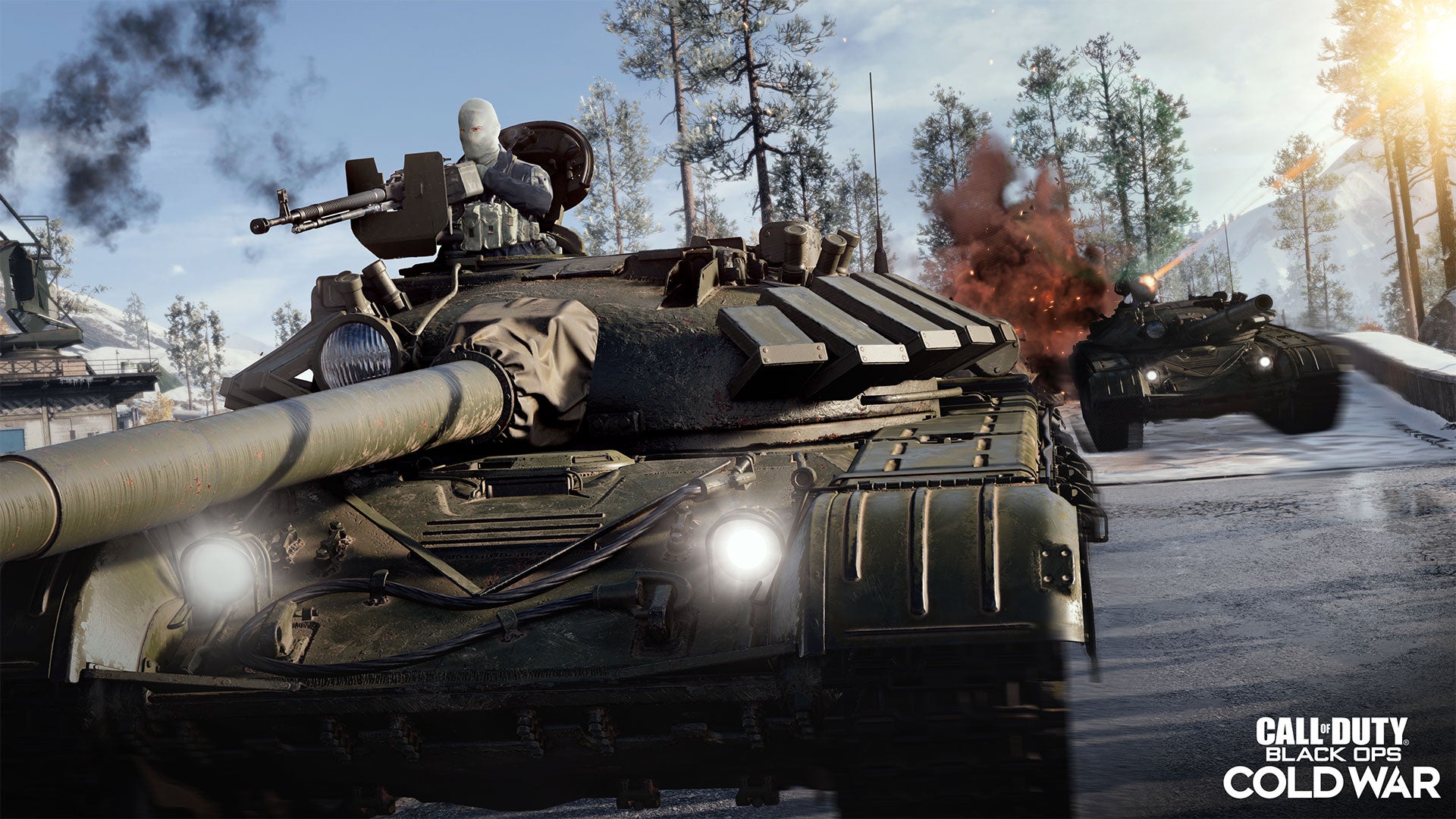 Anyone on PS4 can now download the Call of Duty: Black Ops Cold War alpha ahead of servers going live later today.
The pre-load for the Call of Duty: Black Ops Cold War alpha is now live on PS4, as promised. It's a roughly 27GB download, and it includes a fair bit of content.
The Black Ops Cold War multiplayer alpha kicks off today at 10am PT, 1pm ET, 6pm BST - which is the usual time for server updates in Warzone/Modern Warfare.
The alpha has three 6v6 maps, and two 12v12 Combined Arms maps for a total of five. The 6v6 maps will rotate between Team Deathmatch, Domination, Kill Confirmed and Hardpoint. The 12v12 maps will only play the Domination variant of Combined Arms.
You may have seen some of the included maps already at the multiplayer gameplay reveal event, or from content creators. The list includes Satellite, Miami and Moscow for 6v6, as well as Armada and Crossroads for 12v12.
You'll be able to pick from a small assortment of perks and Field Upgrades. A variety of weapons across the various classes will also be accessible.
Here's everything:
Weapons
ARs: XM4, Krig 6, AK-47.
SMGs: Type 821, AK-74u.
DMRs: M16, Type 63.
LMGs: RPD.
Snipers: LW3 - Tundra, Pelington 703.
Pistols: 1911, Diamatti.
Shotguns: Hauer 77, Gallo SA12.
Lethals
Tacticals
Smoke Grenade, Stun Grenade.
Field Upgrades
Proximity Mine, SAM Turret, Jammer, Field Mic.
Perks
Category One: Engineer, Tactical Mask, Flak Jacket.
Category Two: Scavenger, Quartermaster, Tracker.
Category Three: Cold Blooded, Ghost, Ninja.
Wildcards
Danger Close, Law Breaker, Gunfighter, Perk Greed.
Scorestreaks
RC-XD.
Spy Plane.
Artillery.
Napalm Strike.
Air Patrol.
War Machine.
Attack Helicopter.
Chopper Gunner.
Operators
Adler (MACV/SOG, CIA).
Sims (MACV/SOG).
Baker (Navy Seal).
Garcia (DGI).
Portnova (KGB).
Stone (Mil-Sim).
Song (Mil-Sim).
Vargas (Mil-Sim).
Hunter (Mil-Sim).
Powers (Mil-Sim).
Obviously, many of the game's features will either be unfinished, or not present in the alpha. Things already confirmed for launch, like weapon inspect, finishing animations and more won't be there. The alpha also won't offer an extensive list of settings you can mess with, whereas the full game will.
The Black Ops Cold War alpha will be available until 10am PT, 1pm ET, 6pm BST on Sunday, September 20. You can queue up the download remotely on the PlayStation Store. You don't need PlayStation Plus to download or play it.
If you miss the alpha, you may have better luck with the Black Ops Cold War beta kicking off October 8.