Call of Duty: Black Ops 4 update makes Black Market progression less of a grind, adds mercenary playlist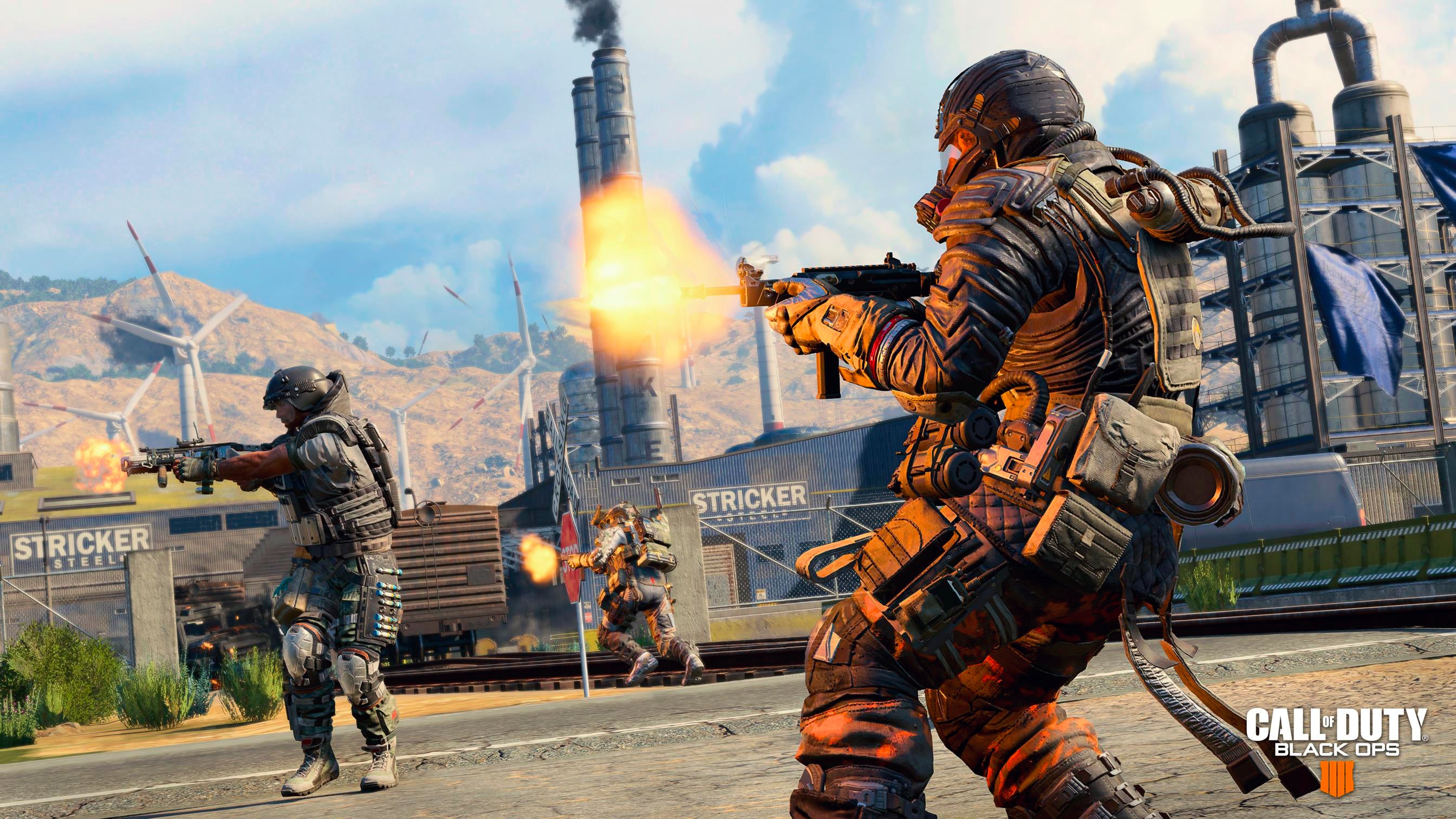 Call of Duty: Black Ops 4 has received a new update that, among other things, made it easier to climb through the Black Market tiers.
The Call of Duty: Black Ops 4 October 23 update, available now, has brought a couple of welcome changes to the game.
Many fans felt that climbing through the Black Market tiers is a bit of a grind, and Treyarch has listened, making tier progression more rewarding and consistent. The developer is also working on ways for players to accelerate, or skip progression within tiers.
The Black Ops 4 Black Market works in a similar way to Fortnite's Battle Pass. The more you play Black Ops 4, the more tiers you unlock, which in turn rewards you with all kinds of cosmetic items.
Another fan-requested feature has been the addition of mercenary playlists, which is the only guaranteed way for solo players to play with and against other solo players and avoid pre-made groups. The mercenary capture moshpit offers Control, Domination, and Hardpoint in the standard 5v5 setup.
Treyarch also made a change to the game's network performance. Over the past few days, it became clear Black Ops 4 multiplayer is running at a 20Hz tickrate, a downgrade from the beta. This naturally left fans very unhappy, and the developer has taken the first steps towards improving the experience.
Though Treyarch didn't specifically say what was changed, reports suggest the tickrate was upped to 30Hz. "We are carefully monitoring overall performance to ensure that these updates are working as expected before completing the next phase of updates," the developer wrote.
"It's important that we roll out updates in a carefully staged process, as changes to networking infrastructure can potentially produce both positive and negative effects, and we need to monitor every update closely."
Beyond the changes in this patch, Treyarch also touched on some other updates coming soon. The developer is working on improving positional audio in Blackout, another sticking point for fans. This first pass should drop with next week's update. Xbox One performance in Blackout quad games is still under investigation.
Currently, Zombies mode doesn't pick a different host when the original one disconnects, ending the game abruptly. Host migration is coming to Zombies in a future update.
Check below for the full list of changes in the October 23 update.
General
Fixes and improvements to Tier progression earn rate across all modes of Multiplayer and Blackout.
General stability improvements across Multiplayer, Blackout, and Zombies.
Multiplayer
Added "Mercenary Capture Moshpit" playlist added to Featured Playlist (5v5 Domination, Hardpoint, and Control with no Parties).
Added "Hardcore Control" playlist added to the Featured Category.
Added "Search and Destroy" playlist to Featured Category.
Resolved an issue causing a UI Error in the After Action Report for Master Prestige players.
Resolved an issue with the "Nuked Out" Calling Card not properly unlocking in the Hardcore Free For All playlist.
Resolved an issue where players were able to get permanent 200 Health if two players playing as Crash used the Tak-5.
Resolved an issue where users could spectate the enemy team by changing classes during their Kill Cam in SnD.
Blackout
Resolved an issue that sometimes led to a black screen during the After Action Report.
Zombies
Resolved an issue where War Paints were not showing up in the reward stream until they were unlocked.
Multiple crash fixes.
PC
Fixed memory leak issues that eventually caused the game to close with an error.