Call of Duty: Black Ops 3 pre-orders net Advanced Warfare DLC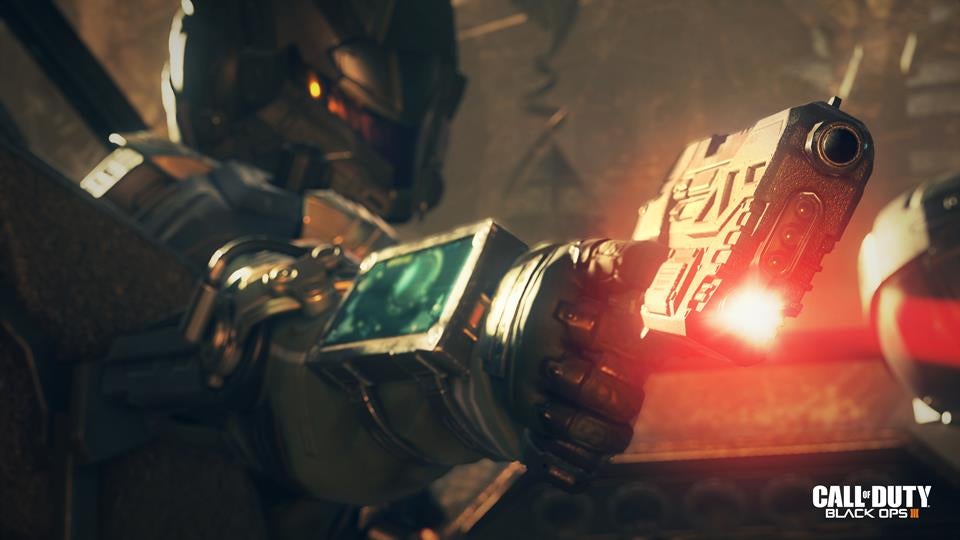 Buy Call of Duty: Black Ops 3 for later, enjoy bonus Advanced Warfare content now.
Blacks Ops 3 is being supported by a rather cunning pre-order incentive even more likely to get you to lay your cash down sooner than you might otherwise.
Gamespot reports a Black Ops 3 pre-order will receive a couple of packs for Advanced Warfare multiplayer.
As well as a Black Ops 3 Personalization Pack, you'll get two Advanced Supply Drops. As usual, the latter are not guaranteed to resolve into anything new or exciting, but you can always cash the goodies in for XP if what you get doesn't please you.
Pre-orders also secure entry to the Black Ops 3 beta, which is nice, and individual retailers may offer additional bonuses.
Black Ops 3 is coming to PC, PS4 and Xbox One on November 6. Matt attended a reveal event recently and came back with loads of great intel:
Personally I'm just super happy there'll be dedicated servers and decent PC support, and that you can play as a woman in the campaign this time.