Call of Duty: Advanced Warfare last-gen ports coming via Transformers dev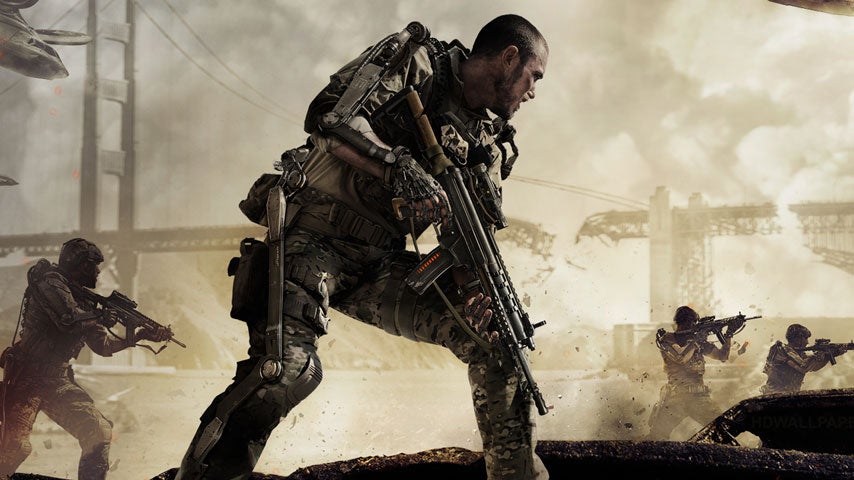 Call of Duty: Advanced Warfare is being ported to PS3, Xbox 360 and Wii U by Transformers developer High Moon Studios after all, with a confirmation that follows rumours on the matter.
It follows this new piece of Call of Duty: Advanced Warfare character art, showing off the same facial tech used in James Cameron's Avatar 2.
UPDATE:
It came from last week's edition of MCV in which Sledgehammer co-founder Michael Condrey said of the last-gen editions, "In development, you often constrain ideas--whether it's design ideas or technology solutions--to the lowest common denominator.
"If you develop for all platforms, often it is the weakest platform that can be the constraint. It is the inverse for us with Advanced Warfare, where we have been designing for the highest resources, the highest-powered console generation. It has allowed us the freedom to think bigger and to go after new technologies."
Via Gamespot.
ORIGINAL STORY:
Speculation regarding High Moon's role in the latest Call of Duty was triggered by recent piece of recruiting. In one job ad, the developer advertised for staff to work on "a high-profile, first person shooter for the Xbox 360 and PlayStation 3". In another, it mentions the Radiant engine, used widely in Call of Duty games to date.
"High-profile" certainly sounds like Call of Duty, and the lack of next-gen platforms suggests the project is a port rather than a whole new game. No projects have been announced for High Moon Studios since Deadpool, and it has traditionally worked on licensed properties only, further tipping the scales of credibility against the possibility of it producing an entirely new IP.
Further arguments in favour of the Call of Duty 2014 port theory include Sledgehammer's promotion to lead studio now that the franchise has moved into a three year cycle; previously, Sledgehammer was one of Activision's regular jobbing studios.
Additionally, High Moon saw substantial lay-offs when Deadpool wrapped, suggesting it may have been scaled down from a full production studio to a jobbing team.
We've asked Activision for more information.
We don't know very much about the new Call of Duty. During Activision's latest financials, the publisher revealed Sledgehammer had joined Infinity Ward and Treyarch, with each studio producing a new Call of Duty every three years, with Sledgehammer powering Call of Duty 2014.
Sledgehammer job ads suggest Call of Duty 2014 will include advanced weather and destruction effects. One leaker has said Call of Duty 2014 is a new Modern Warfare game.
The next Call of Duty is probably due in November, for PC, PS3, PS4, Xbox 360 and Xbox One, although we're not sure about Wii U.
Thanks, VGLeaks.