Call of Duty's free-to-play battle royale Warzone gets its first official trailer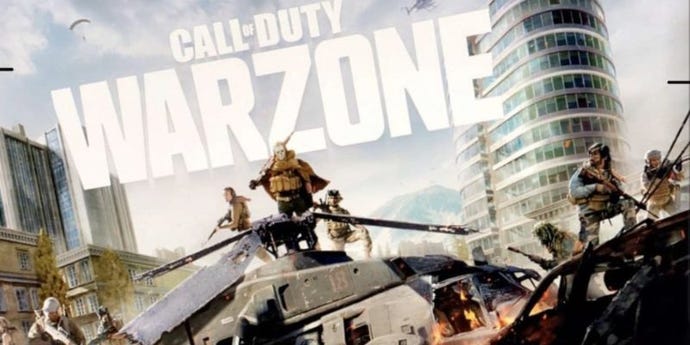 The first official trailer for Call of Duty: Warzone is now live.
Developer Infinity Ward has dropped the first trailer to its free-to-play battle royale game following weeks of rumours, leaks, and eventually an official countdown.
As confirmed by the trailer, Warzone will release March 10 - that's tomorrow - and features two different modes. The first is a Battle Royale which takes place on the huge Verdansk map and pits 150 players against one another and will include trio squads.
The second is Plunder Mode, which also takes place on the Verdansk map and will see players fight to collect in-game cash by looting from areas around the map. Players will carry their cash on them, so if you kill an enemy trio you'll also take all the loot they've gotten so far.
"Warzone takes place in Verdansk, an expansive city with multiple named zones and well over 300 points of interest," reads a blog post from the developer. "Each zone features distinct landmarks like the Gorengard Lumber Yard or the Gora Dam; the zones take place across different environment types like cities and rural areas for unique engagements. Change up your drop location in each match to get a better lay of the land and take advantage of what Verdansk has to offer."
Warzone goes live tomorrow on PS4, Xbox One, and PC at 11am EDT and it's free for everyone. Call of Duty: Warzone will also use crossplay and unified progression. For those who already own the full version of Modern Warfare, all content already earned including Battle Pass items, Operators, weapons and customization items will carry over to Warzone, and all progression earned in Warzone will counts toward overall Modern Warfare progression.
Those who don't own Modern Warfare can start downloading Warzone tomorrow at 3pm EDT. And if you're new to Call of Duty you'll be able to jump into training mode to learn the basic mechanics and hone your skills before jumping straight into a match.
Here is everything we know about Call of Duty: Warzone so far.