Bungie reveals Halo: Reach social and matchmaking details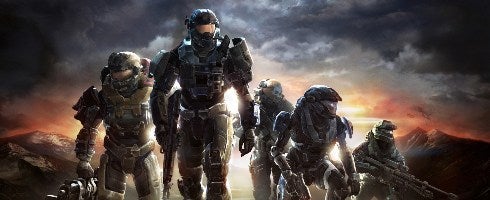 Bungie has been a bit quiet regarding multiplayer features in Halo: Reach, but Shack twisted the development team's arm and got some information on Active Rosters, Queue-Joining, and the Arena system.
Here is just a small sampling of Reach's online features:
Active Roster: You'll get detailed information about any friends playing Reach including who they are partied with, what game they are in and more without using Xbox Live Guide.
Queue-Joining: Reach will automatically join up as soon as your friends are joinable.
Improved Voting System: Each playlist will provide players with four options so you no longer have to risk voting down a favored map.
Arena Playlists: This is a Slayer and Team Slayer set of playlists entirely geared toward the hardcore. The rating system is smart enough to realize that kills aren't the other determining factor behind skill. The divisions are Onyx, Gold, Silver, Bronze, and Steel. To qualify for ranking, players will have to play a certain number of games a day to gain a "Daily Ranking", which will be an average of a player's best games from the day. Casual gametypes will not appear in Arena playlists.
Ranked and Social Combined: Playlists will be smart enough to put you and your party in the proper match based upon how many players you have. If you go in with more than four, it will properly split your party across the teams and fill in the blanks with additional players.
Streamlined Party-Up: After a match, players will be kept together and it will automatically roll into looking for the next match. The system is flexible enough to allow Bungie to determine, per playlist, whether to keep a team together and find a new set of opponents or keep an entire game together and move onto the next map.
Matchmaking Connection Options: The options for finding games in matchmaking will be more open to the player, if they so choose. The same goes for finding players that speak to same language.
Social Settings: In addition to these connection options, players can rate themselves along four axes to add another layer of criteria to the matchmaking. Players will define their playstyle in the following four categories: Teamwork, Motivation, Chattiness, Tone. This allows Bungie, for example, to try and build a team of chatty, polite, team-playing, winners in serious playlists. Should also help alleviate the epidemic of smurfing.
The Beta for Halo: Reach is set for May 3 for owners of Halo 3: ODST, and there's loads more information through Shack on all of this.