Building in Fortnite gets a lot better with Turbo mode and a few other improvements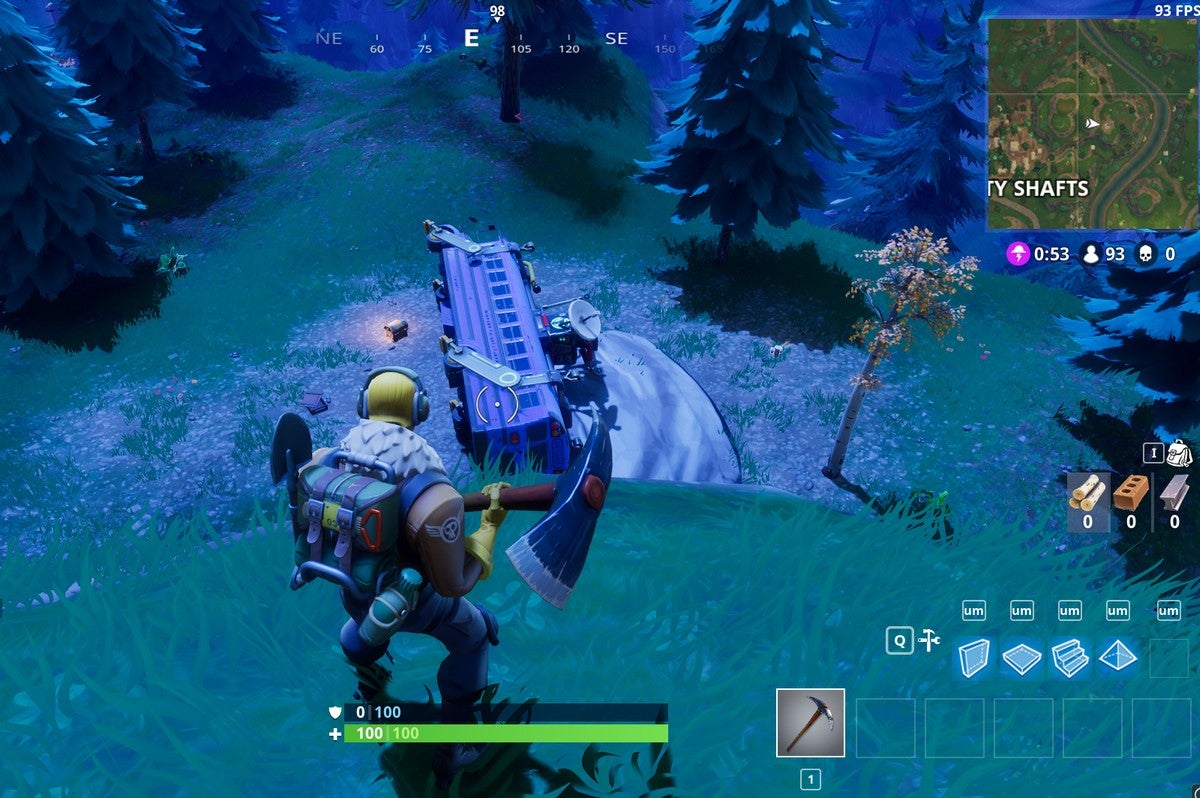 In today's Fortnite 3.0 patch, Epic Games is adding several upgrades to the building system.
Building is one of the core mechanics in Fortnite, and has many uses in PvE as well as the battle royale PvP mode. With update 3.0, due for release today, the process of building walls and ramps is getting improved in a couple of key ways.
First, the new Turbo Building mode simply allows you to continue holding down the button and it'll keep on placing building pieces. Think of it like painting, where you won't have to click to place each object. This really speeds up the process, particularly when you need to build walls very quickly for cover. Turbo Mode can be toggled in the game options.
Another option you can toggle in game settings lets the game automatically change materials. What this does is that it'll continue to build when your (say, wood supply) runs dry by using any other material you have in your inventory.
Update 3.0 will also allow players to place structures and build through big objects. As it stands, things like trees, vehicles and rocks aren't destroyed when you build over them, and the new update will prevent this from being an issue since you'll be able to just build through them.
It's important to note, however, that these large objects won't act as support, meaning you can't anchor your structures on them. So if a built connection breaks, the building will come down.
Finally, Epic is making the process of switching building pieces faster. This is only being done for battle royale for now, but the gist of it is that the developer removed a server check requirement that required a round trip to Epic's server every time you cycled thorough the bar.
All of this and more is now live with Season 3 patch 3.0.