Bubsy's back, and even Sonic is being mean about it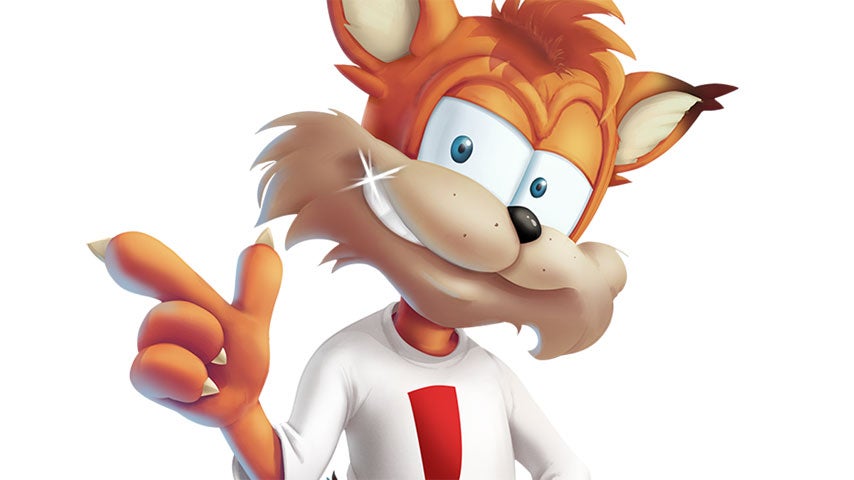 Bubsy the Bobcat, forgotten 90's would-be platformer mascot, is back.
Ancient, forgotten publisher Accolade has popped back up into existence and announced a new Bubsy game. Yes, Bubsy, the "edgy" Bobcat platform star from the 90's.
The Internet has not been kind. Here's a rundown of notable headlines regarding Bubsy: The Woolies Strike Back:
Twitter was covered in sick burns, natch. Inevitably the official Sonic feed, which gets its kicks being just rude enough to be almost tolerable, joined the fun:
Bubsy, is that really you? Blink twice if you want us to save you.

— Sonic the Hedgehog (@sonic_hedgehog) June 8, 2017
Oh sure @sonic_hedgehog NOW you return my phone calls!

Bubsy :) https://t.co/EMEJtoGnDW

— Bubsy (@BubsyThe_Bobcat) June 8, 2017
Sweet szechuan sauce, it really is you. You're signing tweets like letters in the 90's.

Yo, @Megaman. You need to see this.

— Sonic the Hedgehog (@sonic_hedgehog) June 9, 2017
Sadly this promising beginning quickly descended into vomit-worthy brandter with the Mega Man Twitter replying with po-faced, in-character politeness. I couldn't read any further because I am too old not to be instantly and debilitatingly nauseated by corporations using social networks.
A press release describes the eponymous hero as "a gaming legend in the 90s ... that skyrocketed to the middle of the charts", and Accolade has produced an "interview" with Bubsy himself which suggests it's keeping a sense of humour and perspective on the whole situation.
Bubsy: The Woolies Strike Back will release for PC, PS4 and Xbox One in northern autumn, apparently. It is under development at Black Forest games, the team behind Giana Sisters: Twisted Dreams.