Brotherhood: Harlequin and Officer revealed in multiplayer trailers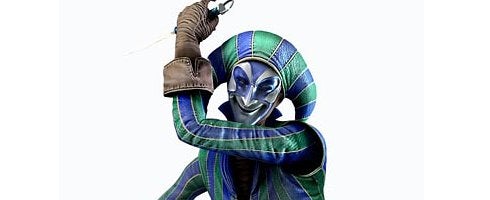 Ubisoft has released two new trailers for Assassin's Creed: Brotherhood introducing us to the Officer and Harlequin multiplayer characters.
The Harlequin looks really creepy. It's just one step away from a clown though, really, so it's no wonder. But despite the chilly-willy looks of the character, it can be quite the formidable opponent in multiplayer as it can make take on the same appearance, and is a very fast mover.
You can get the Harlequin along with Aqueduct solo mission as a pre-order bonus at HMV and GameStop.
The Officer and Trajan Market mission are GAME pre-order bonuses. You can also get the Officer as a Best Buy pre-order bonus.
You can get both characters through Play if you purchase the Limited Codex Edition of the game.
Brotherhood is out on November 16 in the US and November 19 in the UK for PS3 and Xbox 360. The PC version is coming next year.