Brink sweepstakes has game down for September 7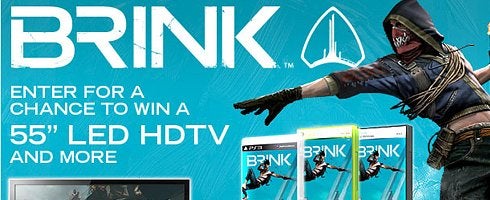 Looks like Brink has been dated for September 7, if a sweepstakes posted over the Bethesda Blog is any indication.
Originally set for a spring 2010 release, the game was delayed into this fall last November.
No specific date was ever provided, just the season for the release.
The Beth Blog takes you to a sweepstakes page over on GameStop, where the company is already accepting pre-orders for the game with three chances to win a PS3 or Xbox 360 - your choice - as first prize.
The grand prize is your choice of console, plus a surround sound system, and a 55" LED HD TV.
Sounds like a nice prize, if you're lucky enough to win.
Hit the links for more - and check out the boxart while you're at it. It looks a bit familiar in a way - but it doesn't look like it's final either.
Via AGB.