Bright Memory is a stylish Chinese shooter/melee hybrid coming to Steam next week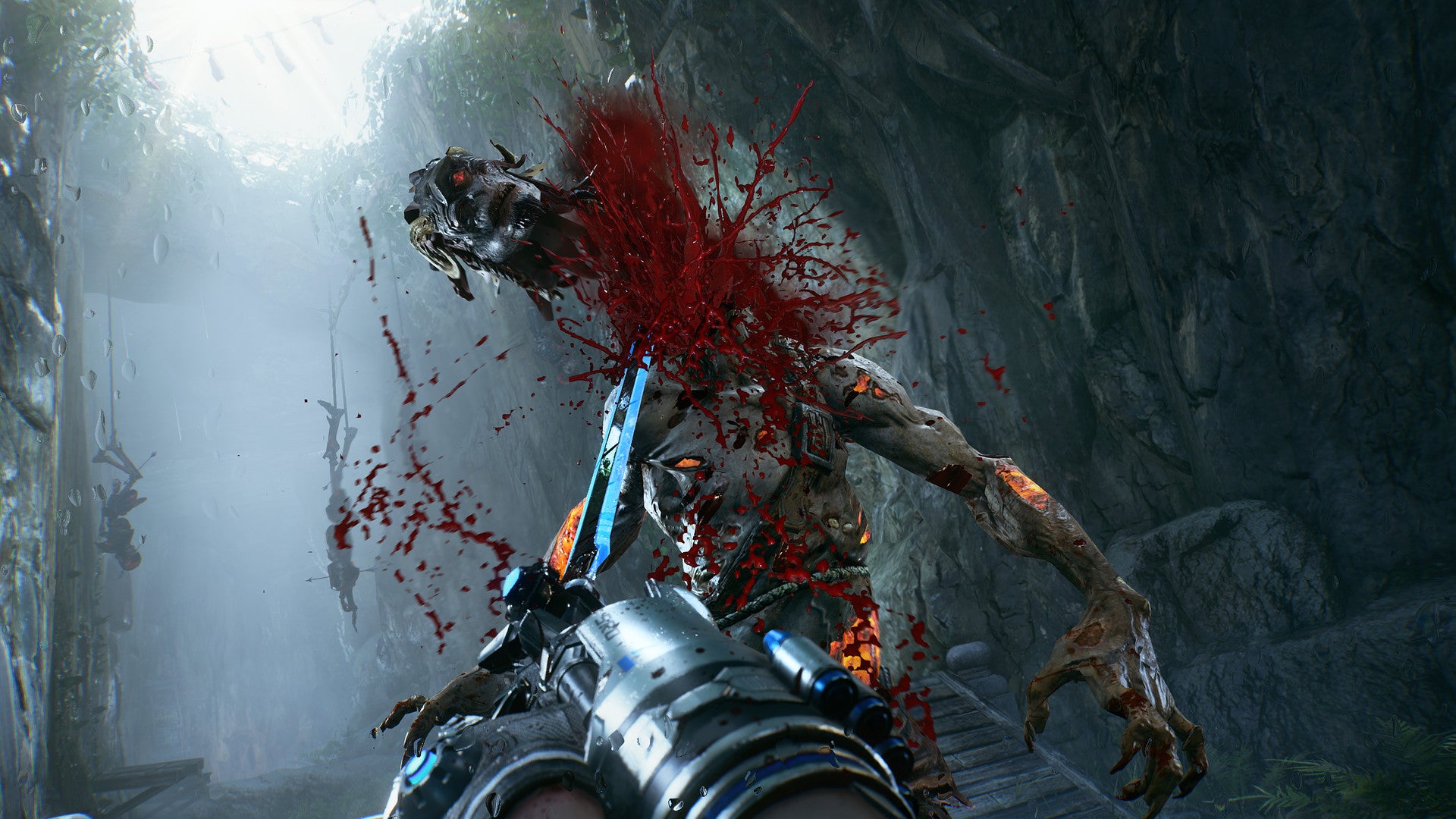 Bright Memory is a new shooter primarily developed by Chinese solo designer Zeng Xiancheng.
The game is a blend of sword combat and over-the-top first-person shooting. The first episode of Bright Memory will hit Steam Early Access on Saturday, January 12.
Bright Memory first surfaced over a year ago with an ambitious trailer. The game is built using Unreal Engine 4, and Episode One represents about a third of the game's content, according to Bright Memory's Steam page description.
Creator Zeng Xiancheng has been working on it for a while, but due to having a full-time job, they're not able to finish the whole thing in time, hence the early access release. Finding success on Steam will allow them to work on the game full time.
The game certainly looks to be borrowing some elements from Titanfall, such as in the design of the UI and HUD. Outside of that, it looks very original, with the combat in particular being a standout. You're able to execute sword combos in between shootouts, and you even get a tether to pull you towards enemies.
You can check out the trailer below to see it in action. Longer gameplay videos are available on the developer's YouTube channel.