I brought about Brexit in Tropico 6 and it went as well as you'd expect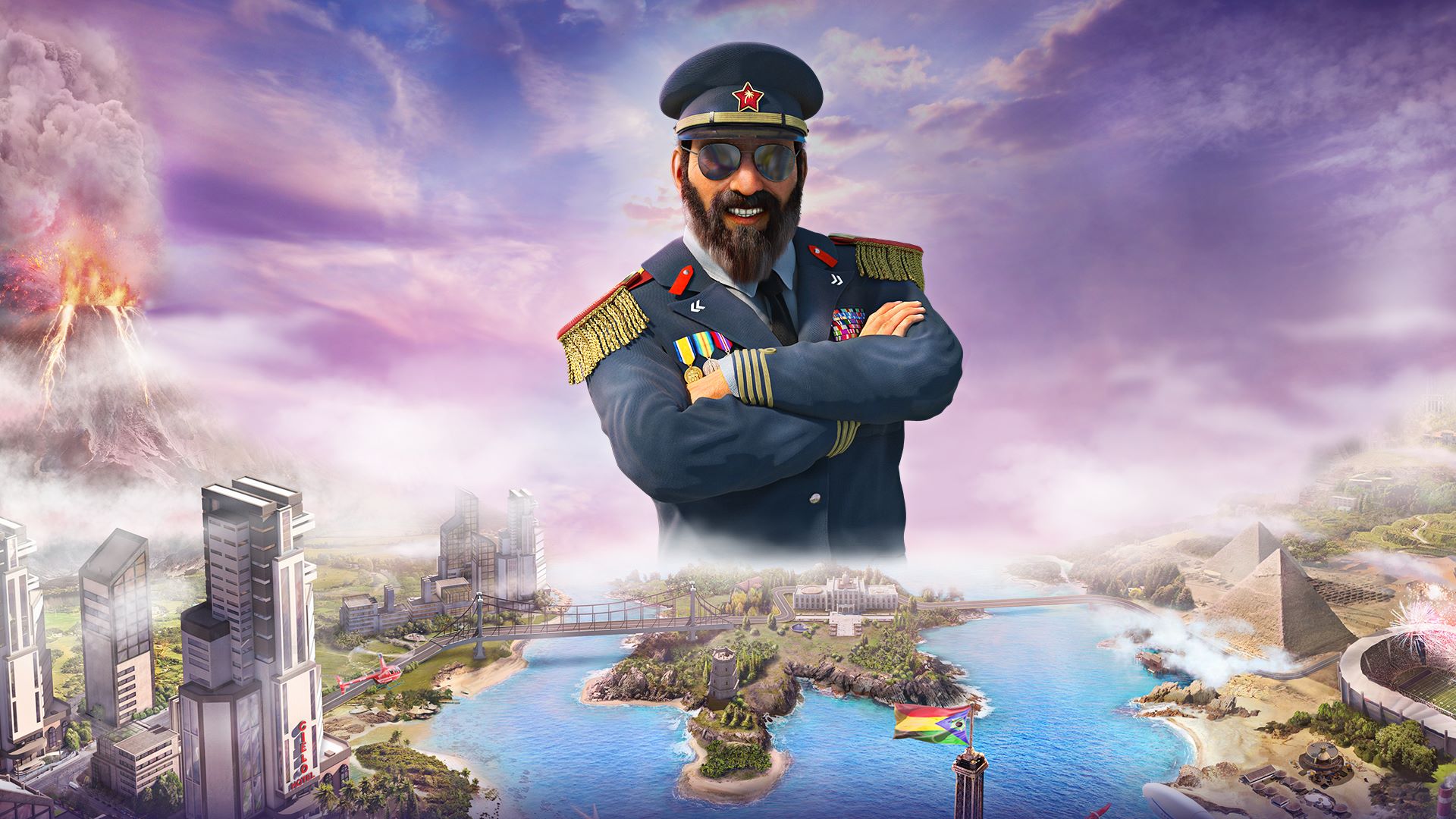 One of the principle worries around Brexit is the idea that we haven't planned enough for it. Specifically, we're worried about 'no-deal': the eventuality where the UK doesn't come to an agreement with Europe about what our relationship should be from now on, and instead just sort of drops out of the union, like a jar of bolognese sauce through the bottom of a thin plastic bag, splashing disruption all over our shoes. If that happened, we'd have border checks suddenly reintroduced, serious interruption to trade and transport, and glass in our bolognese.
The UK government has begun its own no-deal war games - Operation Yellowhammer, a great name for a Rainbow Six expansion. But there's no reason we shouldn't run our own simulations, especially when there's a brand new tool to test our theories in: Tropico 6. I'm going to manipulate the fictional Caribbean island nation to bring about no-deal Trexit, and see what we can learn from it.
I decide to begin the game in Tropico's Colonial era. At this point in the country's timeline, it's beholden to the whims of a foreign power, the Crown, and pushing for its own sovereignty. Sovereignty is a very important piece of the Brexit puzzle - on the day of the UK's fateful referendum in 2016, a poll by Lord Ashcroft found that nearly half those who voted to leave the EU did so mainly because they believed "decisions about the UK should be taken in the UK".
As such, I tell the Crown to bog off and leave us to govern ourselves. Unfortunately, as a colony, a declaration of independence doubles as a declaration of war, and Tropico has no army to speak of. So I quietly hand the Crown $10,000, two thirds of the country's savings, to quietly forget about us instead. Tropico's equivalent to the Vote Leave campaign, the Revolutionary faction, delivers a rousing speech: "Today we demand - politely! - to be free!"
And so we are free. Free from foreign interference, and all those pesky export deals that sustained our economy. Ah.
At the time of the grand split, our primary export to the Crown was fish. But a cursory look at potential new trade deals reveals that nobody else is interested in our soggy, googly-eyed goods. I do manage to sign a contract for the delivery of 70,000 units of corn - bushels? I dunno, I'm new to the business - so that's something. Only trouble is, corn has been the main source of sustenance for local Tropicans until now. They're going to have to eat the fish we're not selling instead. Nobody wants to buy the rum, either, so that'll help ease all those greasy meals down.
So long as the bendy bananas are rolling in. Back when Vote Leave launched its 'battlebus', UK politician Boris Johnson told onlookers it was "absolutely crazy that the EU is telling us how powerful our vacuum cleaners have got to be, what shape our bananas have got to be, and all that kind of thing". In fact, bananas are one of the most consistently cited examples of EU meddling, thanks to a regulation that decreed the fruit be "free from malformation or abnormal curvature" when sold in shops. The idea was to guarantee wholesalers a consistent quality of banana, but perhaps soon the UK can import any old banana it likes. In our new free Tropico, we're getting our bananas from the smugglers. Their prices are 20% above average, but that's the cost of freedom.
The next step would be to revive some of our traditional industries, like steel, but we're suffering a temporary cash flow problem. Whatever money was being siphoned off by our overseas oppressors hasn't showed up in our savings - it's been more than gobbled up by the ongoing cost of providing to a nation which isn't producing very much.
To reduce Tropico's debt, I reverse an edict that allows citizens to eat double portions, and increase the cost of food produced locally. It's a popular decision - with the capitalists. Practically everyone else hates it. I begin charging for the local newspaper, and nobody really likes that either - but at least it'll discourage them from reading about our current predicament.
In 2016, the UK's Department for Environment, Food and Rural Affairs unveiled post-Brexit plans to export an extra £185 million in products like tea, jam, and biscuits to Japan. Tea isn't an option in Tropico, but I sign new deals for coffee and cocoa and set aside a small island to grow the stuff.
I want post-Trexit Tropico to be a model for independent policy-making, so I build the country's first high school. Unfortunately, I can't find many teachers. Turns out you need a high school education to teach in one, which is what Tropicans would call a Catch-22, if they'd read any books, which they haven't. I'd be able to hire more from abroad with a click, but that doesn't feel in the spirit of Trexit - new proposed immigration rules for the UK include a £30,000 minimum salary threshold, and I'm sorry to say Tropican teachers ain't paid that well.
The capitalists get in touch to say there's "still talk about recession", and have some scheme to tackle it with healthcare. But I'm already too far into debt to put it into action, or to house Tropico's growing homeless population. My approval ratings are at 23%. I honestly think it's the bananas that tipped the balance. I start developing a secret plan to loot bananas on the seas, reasoning that it'll be cheaper to pay pirates than smugglers. Not longer afterwards, traders decide they've had enough of coffee and cocoa, and I have to pay out to replace the crops in my plantations with sugar. Perhaps we are supplying Japan with jam, after all.
The economy begins to stabilise, but it doesn't matter - after years of struggle, the people already hate me. I call an early election, because they're in vogue after Brexit, and so that I can get it over with. Only 17% of the country votes for me to stay. Nobody asks me to speak on my way out. But if they did, I'd argue that Tropico is higher in potassium than ever before.