Breaking Bad to Soul Reaver: 10 actors you didn't know were in games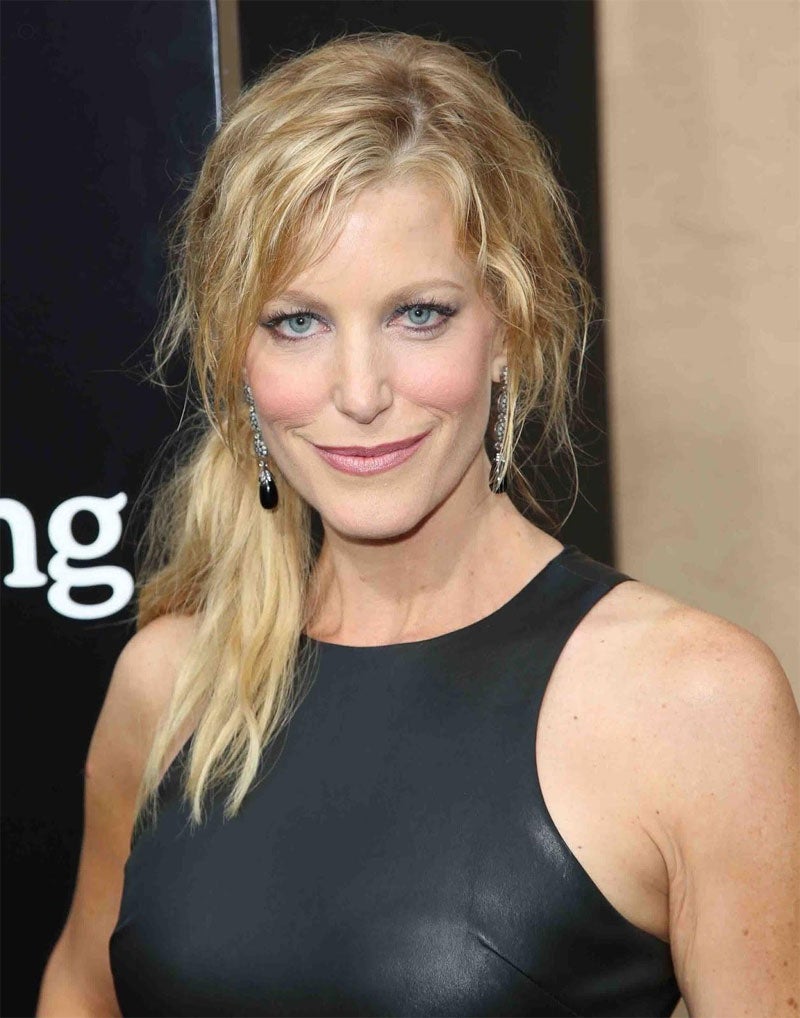 Many actors over the years have lent their voices to video games, and while gigs for Patrick Stewart, Gary Oldman and Ellen Page are well documented, some of the 10 actors listed below may surprise you.
1 - Anna Gunn - Skyler White from Breaking Bad: All Soul Reaver/Legacy of Kain games (Ariel/Azimuth the Planer/DeJoule the Energist)
Best known for her role as the long-suffering wife of meth dealer extraordinaire Walter White, and one of Jerry's many girlfriends on Seinfeld, gamers should recognize her voice instantly as Ariel, Azimuth the Planer, and DeJoule the Energist in the Crystal Dynamics franchise.
2 - Aaron Staton - Ken Cosgrove from Mad Men: LA Noire (Cole Phelps)
Known to Mad Men fans as the account executive for advertising agency Sterling Cooper, Staton lent his his voice to Officer and eventual Detective Cole Phelps in Rockstar and Team Bondi's LA Noire.
3 - John Noble - Fringe, Sleepy Hollow: LA Noire (Leland Monroe); Infinity Blade 3 (Worker of Secrets)
John Noble starred in Fringe and is now gracing the TV screen as recurring character Henry Parrish/Jeremy Crane/The Horseman of War in Sleepy Hollow. The Australian film and TV actor has also lent his voice to two video games: tycoon and main bad guy Leland Monroe in LA Noire, and the Worker of Secrets who created the Deathless in Infinity Blade 3.
4 - Liam Neeson - Any 'I'll kill you for taking my daughter' movie: Batman Begins (Ducard/Ra's al Ghul) and Fallout 3 (James)
Most of you already know Neeson played James in Bethesda's Fallout 3, but most are probably unaware the 6'4" Irishman also lent his voice to the Batman Begins Xbox spin-off of the Christopher Nolan film. Then again, so did the majority of the movie's cast. We just included him on the list because he'd probably snap our necks for the exclusion.
5 - Michael Jackson - Mr. Beat It: Space Channel 5 (Space Michael)
Space Channel 5 was a music video game directed by Tetsuya Mizuguchi and published by Sega for the Dreamcast. It was later released for the PlayStation 2 in Japan before heading to Europe in 2002. It was also ported by THQ to the Game Boy Advance in 2003. In the game, the gloved-one voiced Space Michael, a member of Space Channel 5, who used his singing skills against a robot before joining her to fight the Purge.
6 - Steve Carell - The Office (US): Outlaw Golf (Commentator)
Both Outlaw Golf and Outlaw Golf 2 were developed by Hypnotix and known for containing crude humor and exaggerated archetypes. The first entry was released on Xbox and Nintendo GameCube in 2002, followed by Outlaw Golf 2 on Xbox and PlayStation 2 in 2004. Carrell was a rather straight forward sarcastic commentator in the first outing, and took the gig during his height on The Daily Show with Jon Stewart.
7 - Dave Attell - Drunken Comedian: Outlaw Golf 2 (Commentator): See above.
Compared to Carell, Queens-native Dave Attell tooks a louder, and more abrasive approach with his commentary in Outlaw Golf 2, mirroring his familiar, insult comedy style.
8 - Bruce Willis - Yippee ki-yay, motherfucker: Apocalypse (Trey Kincaid)
Apocalypse was a third-person shooter and the first game to be developed by Tony Hawk studio Neversoft. The PlayStation One game featured the photo-mapped face of Willis whose main voice contribution was uttering one-liners. In the game, his character was the former colleague of an evil scientist hellbent on bringing about the Apocalypse. Similar to the parts he plays in movies, Willis was the only one who could save the day.
9 - Poe - Angsty Lady Singer: Apocalypse (Mary Magdelene/Plague)
Poe provided her voice to the aforementioned Bruce Willis vehicle as one of the four Horsemen of the Apocalypse, Plague. There isn't much more to say on the matter.
10 - John Vernon - Dirty Harry, many others: Area 51 (additional voices)
John Vernon may have been typecast as a villain in most of his movies, or the foil for many Fraternity pranks in Animal House, but he was a prolific actor who also had a very distinctive voice. This led to gigs in Fallout: Brotherhood of Steel (Rhombus/Glowing Ghoul); Baldur's Gate 2: Shadows of Amn (Goldander Blackenrock/aron Ployer); Command & Conquer: Red Alert 2 (Tesla Trooper); Star Trek: Klingon Academy (Communications Officer/Federation Commander 2); Command & Conquer: Yuri's Revenge and more.
Speaking of Vernon's stint in Area 51, did you know the 2005 first-person survival horror shooter from Midway had so many familiar names attached to it? As a bonus, here's a list of other famous folks who lent their voices to the PC, PlayStation 2 and Xbox game.
Area 51 - 2005
David Duchovny- X-Files and admitted sex-addict: Ethan Cole, HAZMAT Team Bravo's Mission Specialist
Powers Boothe - Sin City and many others: Commanding Officer of the Quick Reaction Force
Marilyn Manson - Singer and make-up lover: Edgar the ancient and powerful Grey
Ian Abercrombie - Mr. Pitts (who eats his Snickers with a knife and fork): Scientist
Nolan North - Nathan Drake and every video game you've ever played: McCann