Don't expect many Borderlands 3 reviews before launch - only US sites got code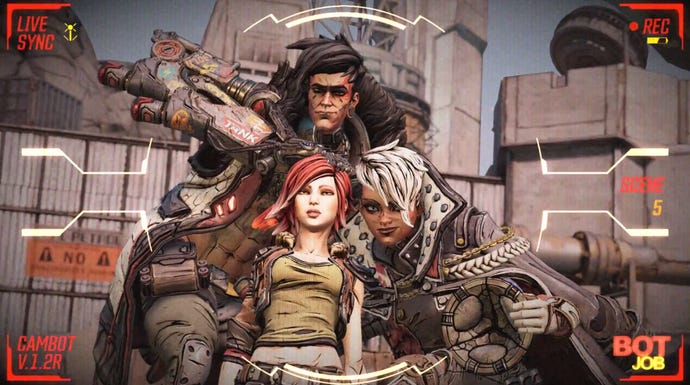 If you're hoping to see the critical reception of Borderlands 3 before you commit to a purchase, you're going to be pretty limited prior to launch.
Publisher 2K has only sent early code to a select number of US outlets, citing security concerns. The publisher appears to be on edge after sending private investigators to a prominent Borderlands 3 leaker's home.
It's disappointing from our perspective, since we've attended preview events for the game both overseas and in the UK. During these events, we were privy to some content that we couldn't yet talk about due to signed NDAs. Because that's how NDAs work - we sign them and we're bound by the terms. Now we haven't signed one for review, if any leaks do happen, we're good to report on them. It seems counterproductive if the goal here is added security.
I've played the game twice so far and it seems solid, so I don't think the concern here is quality. It's just a strange decision on the part of 2K, segmenting the press out into US and non-US. A good portion of VG247's audience is in the US. We have US-based writers. We have someone in Canada. It's the age of the internet and geography shouldn't really come into it. But here we are.
We're hoping to get code by launch and we'll work our way through the 50 hour game to get our review for you as soon as possible. If we don't get code, we'll buy the game and still bring you a review. The review embargo is tomorrow, September 9, at 7am PT. Keep an eye out to see how the US sites feel about it.