Here's 10 minutes of mech-tastic Borderlands 3 gameplay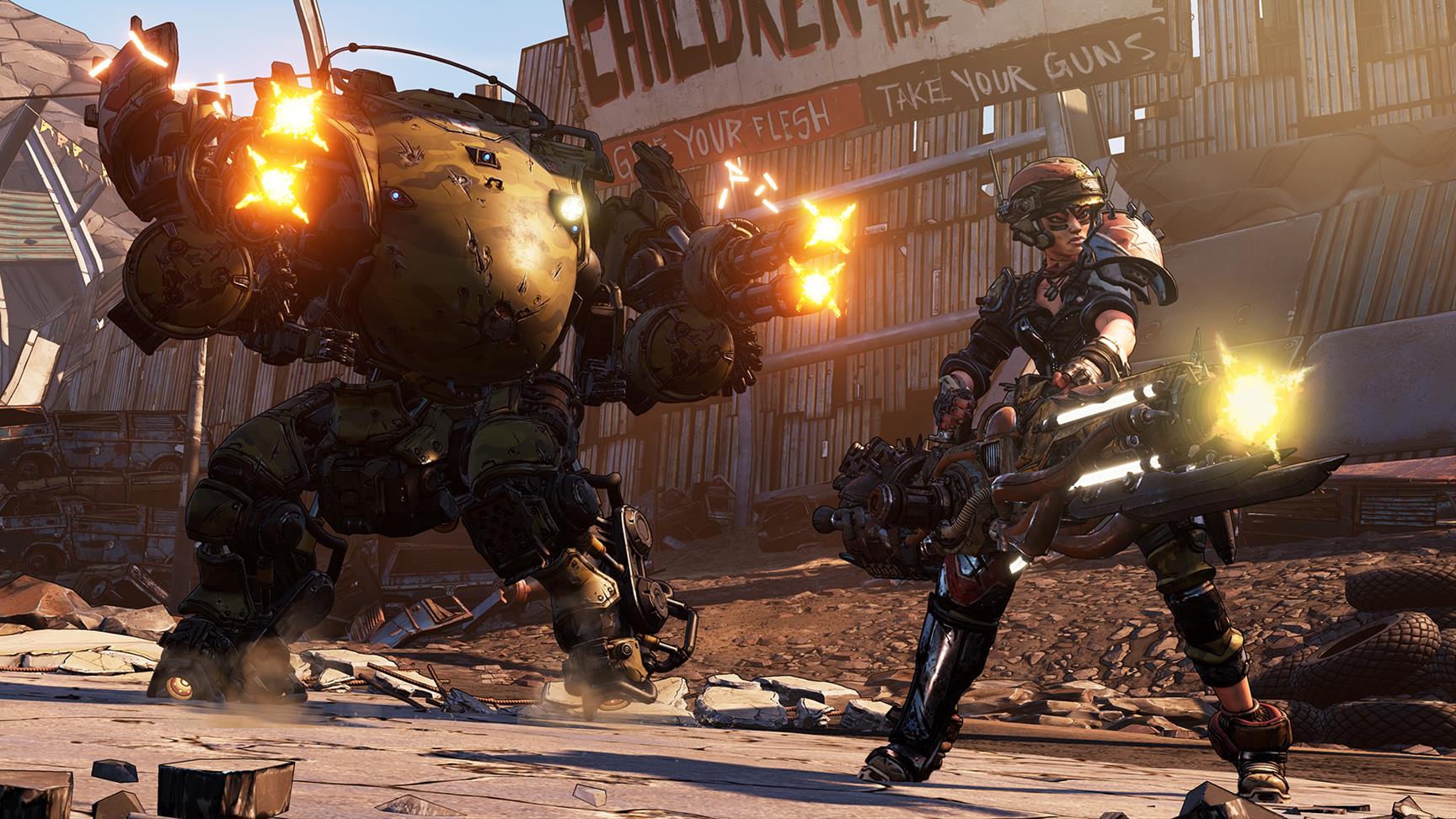 The next Battletech game is looking wild.
Sadly, that's not quite the case. But new footage of Borderlands 3's E3 demo is boasting some delicious stompy action with Vault Hunter Moze and her Iron Bear mech.
We've got 10 minutes of gameplay in the swampy stilt-villages of new world Eden-6. It sure is still Borderlands, and our hero blasts hordes of bandits apart on the hunt for another vault key.
Some familiar faces show up, albeit as talking heads on the radio. Moxxi is running ops back home, while Zer0 wants some mutant lad's blood. That baddie quickly gets a minigun to the face off your monstrous mech.
Iron Bear, is the star of the show. Gearbox' take on walking tanks is more Overwatch that Mechwarrior, with a distinctly D.Va effect on entering and exiting Bear. Like Blizzard's esports star, it comes kitted out with miniguns and missile launchers. A fuel bar limits how long it sticks in the action, although some skills will help you refill that bar through kills.
Borderlands 3 drops on September 13 on PS4, Xbox One and exclusively on PC through the Epic Games Store. If that's still a bit of a wait, Gearbox has launched a final piece of DLC for Borderlands 2 that leads into this year's threequel.