Borderlands 3: how to get the Storm Front Legendary grenade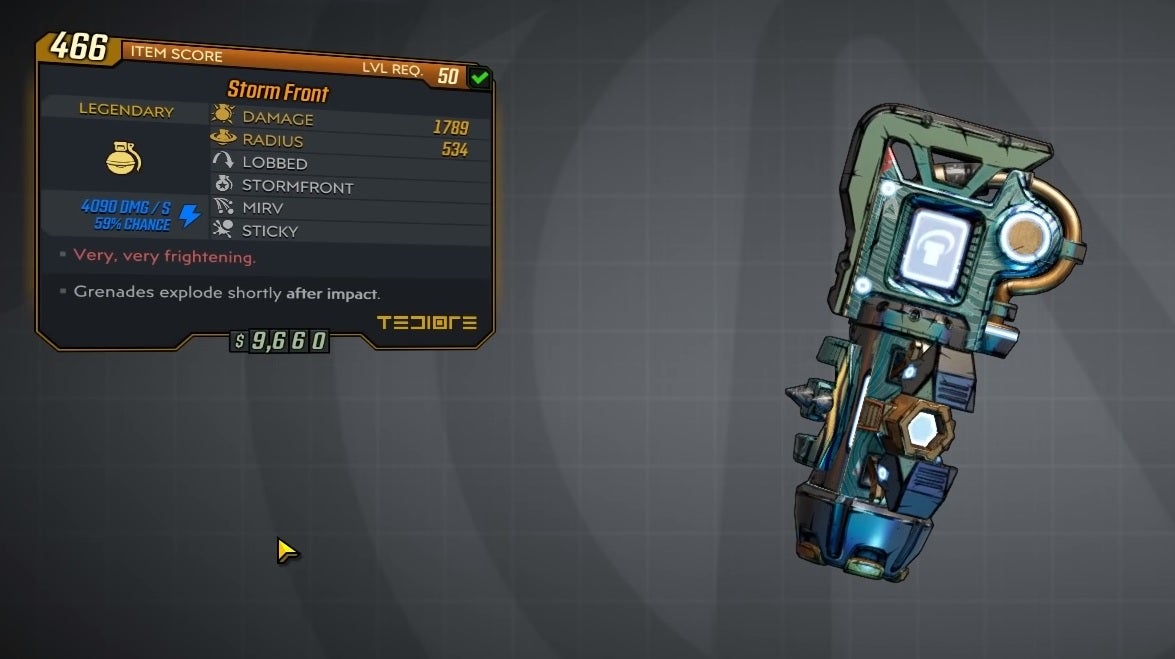 There are a few Legendary weapons that pack a real punch in Borderlands 3, and the Storm Front grenade is one of them.
The Storm Front Legendary grenade inflicts a whopping 1789 damage and has a pretty big area of effect, so it's definitely worth getting your hands on. It also does shock damage which means it can rip through enemy shields in no time.
It might look like it doesn't do much when you first throw it, but when enemies are nearby it'll unleash a chain of lightning, so it's perfect to use against a crowd.
How to get the Storm Front Legendary grenade
To get it, head to Athenas and work your way round to the location where you fight Captain Traunt. Save at the checkpoint nearby before heading in then fight him. Once you've got your loot, go back to the main menu and load in again to farm him as you would any other boss.
Eventually, the Storm Front grenade will drop and you'll have the perfect crowd control weapon. You can check out this video from our pal at Arekkz to see how it's done.
You can find more Borderlands 3 guide pages here, such as how to get the Conference Call Legendary Shotgun, where to find the Rick and Morty Legendary Shotgun and how to farm Anointed and Legendary weapons.