Borderlands 3 is an attention seeking brat because of a crowded industry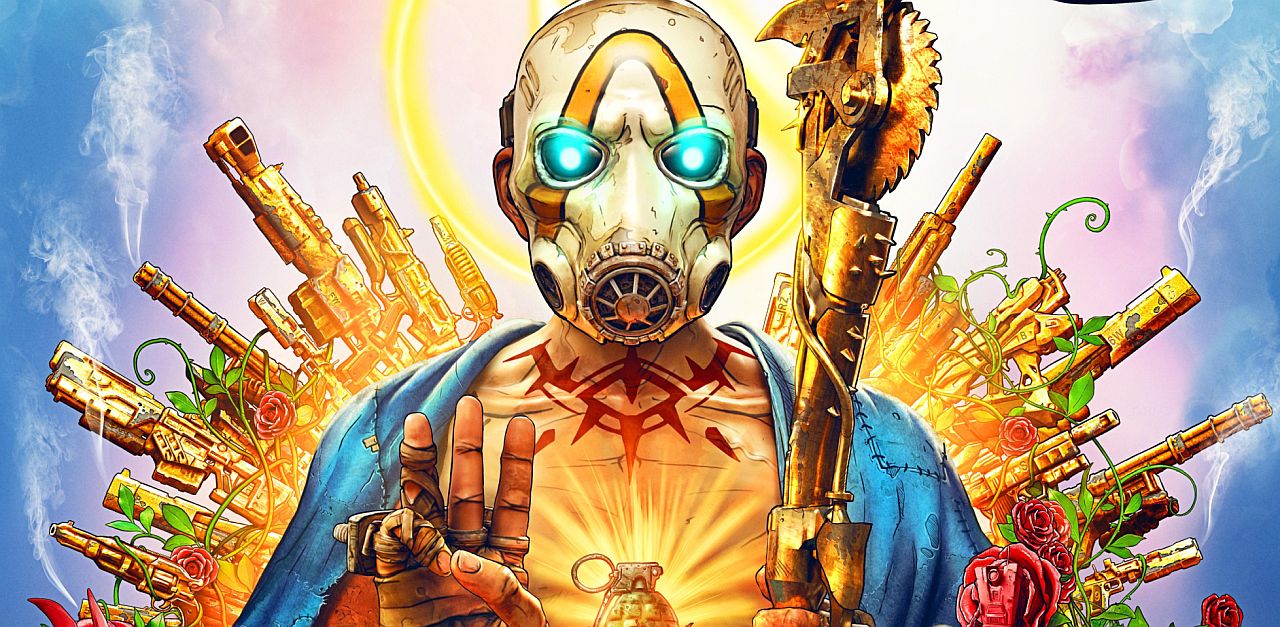 Ten years ago, the future was brown.
Fallout 3 had set the world on fire and was halfway through a victory tour of DLC. Doom developer id Software was busy selling us on a blasted desert ahead of Rage. And in the middle was Borderlands, a photorealistic FPS from the developer of Brothers in Arms. It didn't matter that all three belonged to different genres, building on The Elder Scrolls, Doom, and Diablo respectively; they were all deeply brown games about frontier life in the wasteland. Gearbox knew that if it didn't take drastic action, Borderlands was destined to be a footnote in an industry trend for muddy vistas.
That action came in the form of a last-minute art shakeup. During the final year of Borderlands' development, the team swapped out the brown for thick outlines and comic book shading - a change so drastic and divisive at Gearbox that the game's original art director left games and never came back. Staff couldn't agree on whether the new Borderlands looked better, but they knew it was harder to ignore.
"Love it or hate it, everybody noticed it," producer Chris Brock told GamesRadar this week. "Just to stand out like that was a big deal."
Borderlands sold millions, and Gearbox took its philosophy to heart afterwards. For the sequel, the studio doubled down on its art style, pairing bright blues with obnoxious oranges. Its writing took a similar turn towards brash and loud, too. Between the interjections of villain Handsome Jack, two-dimensional NPCs built around daft accents, and of course Claptrap - the robot companion with an overactive voice module - it became the most punishing hangover game ever made. Even today, opinion on the dialogue splits the game's audience down the middle: just check the comments on our return visit to Borderlands 2. You can't deny that it holds your attention, though, like a screaming baby on a plane. Early reports from Borderlands 3 suggest that it, too, exists on a constant top note, firing toilet humour from a tennis ball machine.
Just last month Take-Two reported that, across its three previous iterations and various remasters, the company has sold 48 million Borderlands games. That level of success puts the series in the company of Pokemon and Mario. It's thanks in large part to its robust and satisfying shooting and looting mechanics - not to mention the comfortable, low-effort co-op experience it offers. But it's also down to Gearbox's willingness to sacrifice subtlety on the altar of attention.
Fast forward to 2019 and the issue that led to Borderlands' switch in art style has only become more pronounced. Somehow, in an echo of the brown shooter saturation of 2009, Borderlands 3 has managed to come out within a year of both a new Fallout and Rage 2. Meanwhile, on a broader scale, the market is more crowded than ever before.
Journalists will tell you that the quiet breathing spaces we used to get - particularly in January, after the winter rush of stocking-fillers finished - are now filling up with triple-A launches. More than half of the games on Steam are new since 2017, and Valve has long since given up on curating them. It would be nice to think that, between advertising and word of mouth, the best games always rise to the top. But in my last job, we once spent a week playing every game we got sent over seven days. It was a depressing experience - not because the games were bad, but because they weren't. On the whole they were rather good, each with a clever mechanic or distinctive setting, yet doomed to go ignored.
The fact is that quality is no longer a distinguishing factor, so much as the ability of developers to grab attention. Borderlands 3 is emblematic of that shift.
There's been nothing easy about the direction Borderlands has travelled in. That signature art style requires members of Gearbox's team to ink by hand, rather than take advantage of procedural tools for generating photoreal assets. Now that textures have increased to 4K and beyond, the detail is extraordinary, and the work has become more time-consuming than ever before. What's more, standing in a booth for hours on end, screaming shrill lines of dialogue, is exhausting work for actors. Standing out is no shortcut.
But Gearbox knows the cost of being overlooked. Just three years ago it released Battleborn, its bold break from the Borderlands formula, only to be completely overshadowed by Overwatch. By September 2017, Battleborn had entered "maintenance mode" under the stewardship of a skeleton team. In that context, it's no wonder the studio's new game makes its presence known.
"Over here," Claptrap squeals if you stray too far during the Borderlands 2 campaign. "I'm in this location!" It's annoying, but eventually, you go over there. In a noisy world, it pays not to be too subtle.