Bon Jovi backs Love in GH5 Cobain spat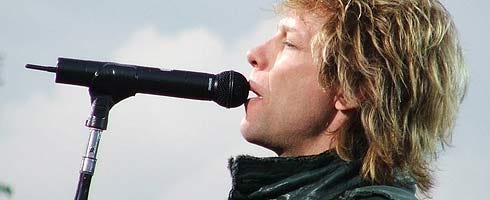 Jon Bon Jovi's added weight to complaints about the use of Kurt Cobain's likeness in Guitar Hero 5, saying he was also approached by Activision about appearing in the game.
"I had the paperwork, they wanted me to be on that game and I just passed," he told the BBC.
"But no-one even broached the subject with me that I would be singing other people's stuff. I don't know how I would have reacted to that. I don't know that I would have wanted it either."
Courtney Love, Cobain's widow, has threatened legal action about the use of the singer's Avatar in the music title. Activision has said it has documents signed by Love allowing it to go ahead.
The problem appears to be that Cobain can be used as a playable Avatar to sing other people's songs.
"I don't know that I would have wanted it either," said Bon Jovi.
"To hear someone else's voice coming out of a cartoon version of me? I don't know. It sounds a little forced."
Thanks, Johnny.