Bodycount designer: Black 2 was in development, "bit the dust" soon after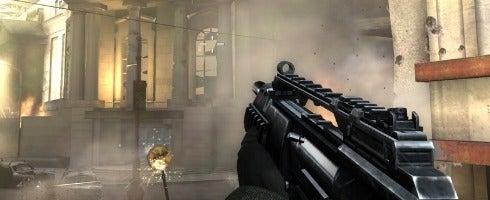 Bodycount designer Stuart Black has revealed you may not have been playing the new IP from Codemasters were it not for one thing: Criterion's canning of Black 2.
The head of the newly-formed Codemasters Guildford revealed to Gamespot that the sequel was in the works at EA Criterion, but was soon shelved because the team lost a "general lack of direction".
"I certainly did some preliminary pre-production work on Black 2 once we finished Black, the first three or four months," said Black. "I moved on quite quickly after that.
"A lot of the guys on the team I'm working with here now carried on with that and did a lot of pre-production for about a year or so on Black [2], before that kind of bit the dust.
"So, I don't really have personal knowledge about how that all played out. But there seemed to be overall a kind of general lack of direction. I'd be surprised if they managed that again."
Black was senior designer on the game alongside director and studio boss of Criterion, Alex Ward.
As for Black's latest project, Bodycount was formally revealed this morning for a Q1 2011 release for PS3 and 360. First shots are here.