Bloodstained: Ritual of the Night release date set for June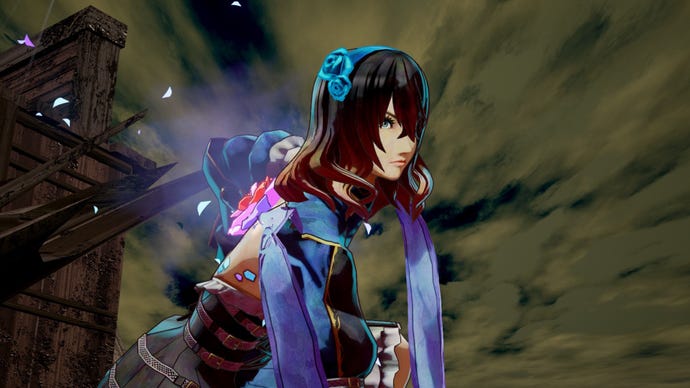 Bloodstained: Ritual of the Night finally has a release date, folks.
Bloodstained: Ritual of the Night, which started life as a Kickstarter project in 2015, will finally be released on June 18.
It remains the second most funded game to hit the crowd-funding site.
The Castlevania-style horror RPG will be released digitally on PC, PlayStation 4, and Xbox One on that day, and on June 25 for Switch.
Retail editions for PlayStation 4 and Xbox One will follow on June 21 and Switch retail edition will be on shelves June 28.
In case you have forgotten all about the game, below you'll find a quick story synopsis and a list of features.
The video released today also provides a look at how the game's graphics have changed during development.
Story
Bloodstained: Ritual of the Night is set in 18th century England – a paranormal force has summoned a demon-infested castle, revealing crystal shards infused with tremendous magical power. Players take on the role of Miriam, an orphan scarred by an alchemist curse which slowly crystallizes her body. To save humanity and herself, Miriam must fight through the castle while collecting, crafting and unlocking a vast array of weapons, equipment and loot to defeat the summoner Gebel and the countless minions and bosses of hell that await.
Features
Deep and Vast Gameplay – Unlock spells and powers; find, craft and upgrade several types of weapons and special items to change Miriam's appearance; and mix and match gear and abilities to find your playstyle.
High Fidelity 2.5 Graphics – Everything in Bloodstained is rendered in loving 3D detail on a 2D side scrolling environment that changes and evolves as you play.
Orchestral Music by Industry Legends - With music by Michiru Yamane (Castlevania: Symphony of the Night) and Ippo Yamada (Resident Evil), respectively, Bloodstained's music is an unforgettable experience.
Koji Igarashi's Biggest Castle - Bloodstained's game world map is the biggest of the Castlevania producer's entire career, giving fans of his distinct style more to explore and enjoy.
Multiple Characters – Aside from Miriam, there are secret playable characters awaiting discovery.
Bloodstained: Ritual of the Night has been on our radar for ages, and you can catch up on everything we know about it at the link.