Bloodborne: "The sense of punishment is much less," "wider audience" is the target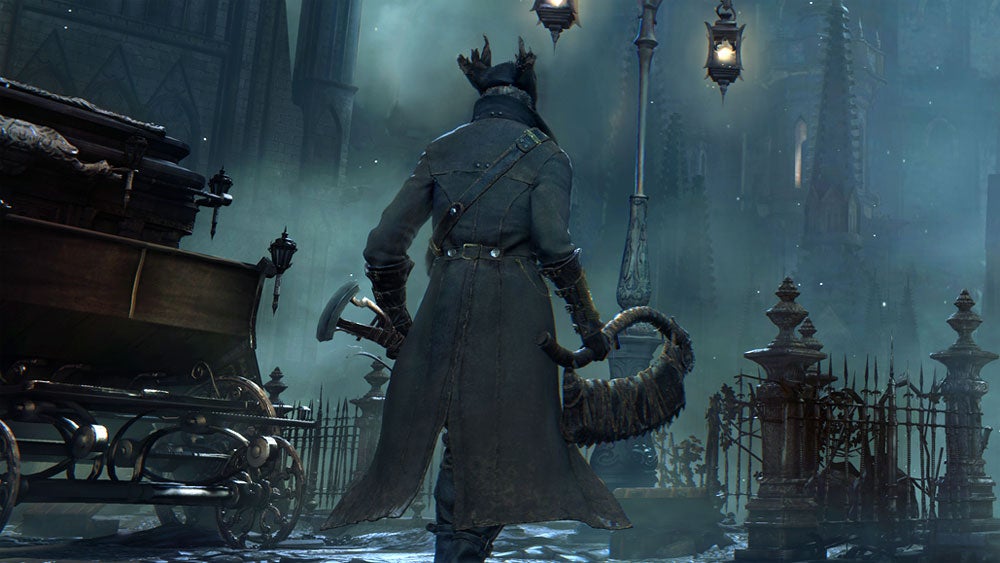 Bloodborne developer From Software said today it's walking a line between disappointing Souls fans and opening up the concept to a wider audience.
From Software is aiming for a wider audience with Bloodborne, the next game based on the Souls concept, but is mindful there can be no compromise in regards of the series's difficulty-demanding following.
"In terms of who the game is aimed at, and who we want to capture in terms of the audience, obviously we can't betray or disappoint the fans out there," said producer Masaaki Yamagiwa, speaking at gamescom today.
"They're very, very important. They'll be the main ambassadors of the game."
But "we do want more people to share in this experience," he admitted.
While he couldn't expand on it, Yamagiwa said that Bloodborne's "new online concept and experience… will capture a wider audience."
Bloodborne is being developed by an amalgam of the Demon's Souls and Dark Souls teams, two RPGs legendary for their toughness. Yamagiwa said the brutal feeling of the original has been altered for the stunning-looking new title.
"You died a lot in the previous games, and you had to persevere, but one of our main goals with this game is that we don't want to focus on punishing the player," he said.
"We want to deliver a game that gamers love. If the gamer likes the game they'll definitely like it enough to have that bit of perseverance, but the way in which we're making the game? The sense of punishment is much less."
Yamagiwa warned that players testing Bloodborne at gamescom should not "get too disappointed that it's too easy": the public demo has been toned down in difficulty compared to the retail version as From wants players to experience the full demo.